Here's what celebrities, critics and fans are saying about Wonder Woman 1984, starring Gal Gadot, Chris Pine, Kristen Wiig, Pedro Pascal, Robin Wright and Connie Nielsen.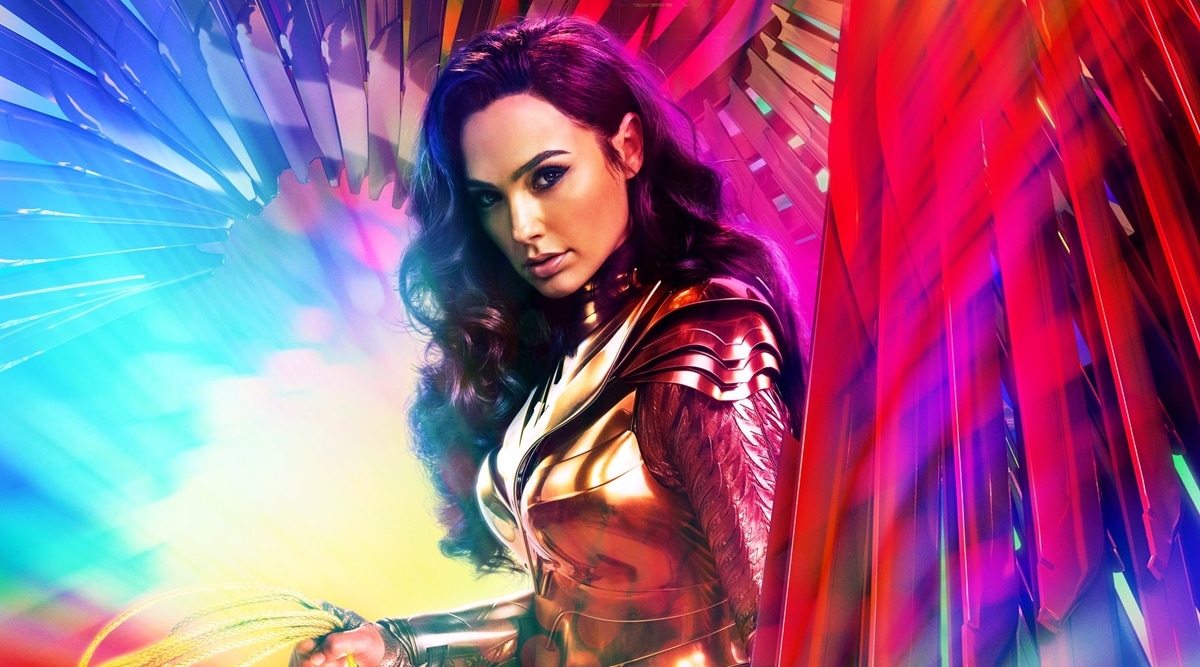 Gal Gadot's superhero movie Wonder Woman 1984 has finally hit Indian screens. A sequel to the 2017 smash hit Wonder Woman, WW84 is the ninth film in the DC Extended Universe. The Patty Jenkins directorial has already impressed several critics, and now it remains to be seen if it has the same effect on the audience.
We have already seen the trailers of Wonder Woman 1984, so we do know that Robin Wright's mentor character and Chris Pine's affable Steve are making a return. But how Jenkins is resurrecting them will be interesting to see since the duo were killed off in the original movie. New additions to the Wonder Woman world include Pedro Pascal's flamboyant baddie Maxwell Lord and Kristen Wiig's Cheetah aka Barbara Minerva.
Pedro Pascal, who was recently seen in the popular Disney Plus series The Mandalorian, drew parallels between both the characters and told AP, "Max Lord has such an exterior armour with hair products and power suits … which is such a mask with so much going on just beneath it, that contradicts so much what sort of physical message he's portraying with his persona. It's a lot like the Mandalorian."
Kristen Wiig, on the other hand, is primarily known for her comedic chops. But in Wonder Woman 1984, fans will see her in a never-seen-before avatar. Talking about the same, the actor said "I think Diana does see something in Barbara that she's missing in her life: Barbara's sort of openness and desire to be a part of society, because Diana's so alone, too. I think they connect over that in a big way." Wiig also spoke about her bond with Gal Gadot and stated, "We really hit it off, much to the crew's dismay because we were making up songs and singing and laughing all the time… Gal is just a great scene partner and friend and I loved working with her."
Follow all the latest updates about Wonder Woman 1984.
MMA artist Brandon Davis credits Pedro Pascal for the success of Wonder Woman 1984. In a tweet, he mentioned, "Yo, Pedro Pascal is so good in #WonderWoman1984. Performance, possibly the best. Michael Shannon was great as Zod, Ewan McGregor is fantastic as Black Mask… this one's different. It's tough. He's really excellent lol a lot of the story doesn't make perfect sense but it's really entertaining, largely thanks to Pascal as Max."
https://www.instagram.com/p/CJHRnUxBYYE/
A post shared by Diana Prince (@gal_gadot)
Gal Gadot has been sharing sneak peeks of her life as Wonder Woman 1984's Diana.
Hrithik Roshan watched Wonder Woman 1984 in a theatre on Wednesday. The actor tweeted, "Just watched WONDER WOMAN. Exhilarating experience. My childhood crush(WW) and my first love( movies) together with the BIG cinema IMAX experience! Doesn't get any better than this. Thank you @GalGadot for being the perfect WONDER WOMAN. And congratulations to the entire team!"
The Indian Express' film critic Shalini Langer wrote in her review, "It's hard to believe it's the same director at the helm as WW84 stumbles through a long opening sequence of Diana as a young girl back among the Amazonians (again, for no valid reason), and then some run-of-the-mill rescues made by her as Wonder Woman in the '80s. When Gadot swings, swishes, slides and sashays into a fight, and slings the bad guys with her lasso, she remains a delight to watch. However, the story takes too long to get around to fights worth fighting for, wasting its first punches and precious screen time on two-penny, amateur robbers."
READ | Wonder Woman 1984 movie review: A lacklustre sequel
Wonder Woman 1984 has released in Indian theatres in English, Hindi, Tamil and Telugu.
Talking about Wonder Woman 1984, Gal Gadot had earlier told PTI, "Most of the stuff you see in the film is real people doing the real thing, whether it is us or the stunt people. When you see it in the movie, you can tell it's the real deal – be it the facial expressions, weight, movement and speed. It was the hardest movie I have shot far but it was worth it."
Source: Read Full Article