Shang-Chi and the Legend of the Ten Rings traces the origin story of Marvel's first Asian superhero. Actor Simu Liu got a warm welcome into Marvel Cinematic Universe by enthusiastic audiences.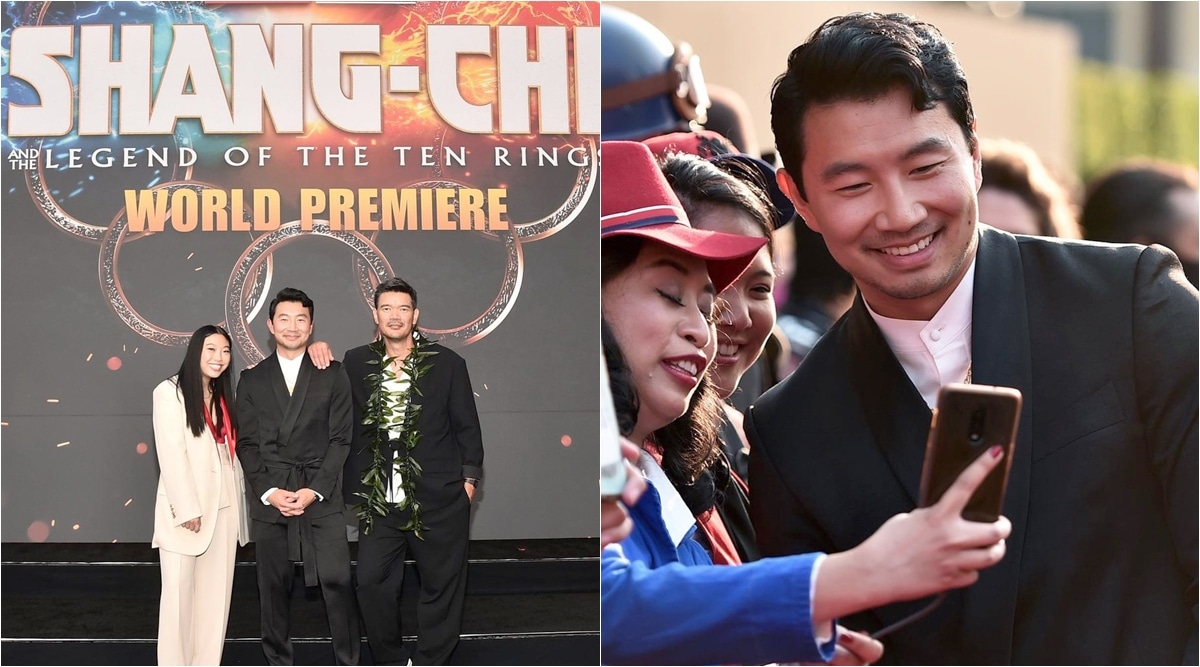 Marvel Studio's latest offering – Shang-Chi and the Legend of the Ten Rings — is gearing up for its big theatrical release on September 3. The film would stay in cinemas for 45 days before moving to Disney+ and Disney+ Hotstar. Days before we get a dose of the new superhero in MCU, the first reactions of Shang-Chi's origin story are here. And going by what we already have, it is probably the best actioner Marvel has given to its fans till date.
Shang-Chi and the Legend of the Ten Rings, starring Simu Liu had its world premiere in Los Angeles on Monday, which was attended by its cast and crew, along with several celebrities. Select journalists also watched the movie and later, shared their reactions on social media.
Collider editor-in-chief Steven Weintraub wrote, "#shangchi is like no Marvel movie you've seen. Love that it opens the door to a new world that I can't wait to see more of. @SimuLiu literally kicks so much ass and he is perfectly cast. Got to see it in @imax tonight and this is how you want to see it. Looked and sounded perfect."
Host-producer Brandon Davis tweeted, "#ShangChi is awesome. This movie hits all that Marvel does well (pacing, humor, character) and adds action like we've never seen from the MCU before! Lots of people are about to have a new favorite Marvel hero. Darker than expected. Loads of fun. Integral to MCU Phase 4!"
Kristen Acuna from the Insider wrote, "#ShangChi is fantastic. It's full of INCREDIBLE, beautifully choreographed fight scenes and full of badass women. Get ready to know Simu Liu's name if you don't already. Marvel has another hit on its hands." Joseph Deckelmeier added, "3 things. 1. #shangchi has on the best best #MCU origins I've seen. 2. The action in #SahangChi is some of the best I've seen in the MCU! 3. @SimuLiu is my favorite actor in the #MCU and is welcomed to karaoke with us at any time!"
For actor Wendy Lee Szany, Shang-Chi is a "phenomenon". While Eric Goldman claimed, "There is a lot not in the trailers… And Simu Liu makes for an awesome hero."
Others like Joseph Deckelmeier from Screenrant and journalist Drew Taylor also shared their reactions on Twitter.
Check out some photos and video from the red carpet of Shang-Chi and the Legend of the Ten Rings world premiere.
Shang-Chi and the Legend of the Ten Rings has been directed by Destin Daniel Cretton. It also stars Awkwafina, Michelle Yeoh, Fala Chen, and Florian Munteanu. Actor Benedict Wong is said to reprise his role of a sorcerer in the new film.
Source: Read Full Article