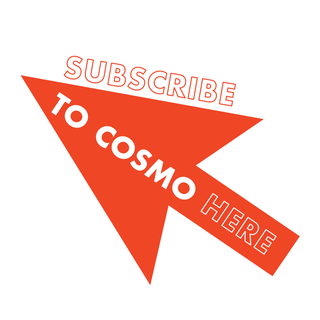 Just so you know, a brand new season of Black Mirror is right around the corner. Since this anthology series isn't the type of show you have to catch up on before watching fresh episodes, this is still a pretty solid excuse to dip back into past seasons. Here's a guide to which episode you should watch based on your zodiac sign. Think of it as a perfectly curated list of each sign's worst nightmare.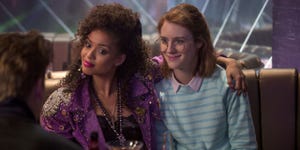 Aries: "Crocodile" (Season 4, Episode 3)
Sorry to drag you, but Aries have a tendency to act quickly without thinking. All I mean by that is…you'll probably really sympathize with this woman who keeps making life-ruining decisions on impulse.
Stream Now
Taurus: "Be Right Back" (Season 2, Episode 1)
Please tell me what is more Taurus-esque than bringing a loved one back from the dead in the form of a robot because you hate change. Oh wait…maybe hating that robot because it's slightly different than the original person. Change is hard, but especially for bulls.
Stream Now
Gemini: "The Waldo Moment" (Season 2, Episode 3)
If there are two things true of every Gemini, it's that they're chatty as hell and get bored faster than any other sign. "The Waldo Moment" is all about a fast-talking character that accidentally becomes a politician…which is a problem that a Gemini could totally fall into. (I'm not @ing Donald Trump here, but…his birth chart is.)
Stream Now
Cancer: "Arkangel" (Season 4, Episode 2)
As the designated mom friend and the homebody of your social circle, "Arkangel" will send you into like, nine different soul-searching tizzies. It's about a woman who signs her daughter up to receive an experimental neural implant that serves as a child tracking device. (It allows the mother to see everything her daughter has ever seen. Chill!) Have fun trying to figure out where you stand on this one.
Stream Now
Leo: "Fifteen Million Merits" (Season 1, Episode 2)
I mean…are you surprised that the most Leo episode of Black Mirror is about fame? Absolutely not. A Leo is the only kind of person who could watch a show about people who cycle on machines all day to earn "merits" to hopefully become famous and still walk away from it like, "yes, I do think I will become a celebrity at some point in my life."
Stream Now
Virgo: Bandersnatch
For the sign least capable of just sitting down, chilling out, and binging a show for hours…Bandersnatch is the perfect solution. Yeah, it might convince you that free will is a totally bogus concept, but at least you're doing something. Right?
Stream Now
Libra: "Hang the DJ" (Season 4, Episode 4)
How many times have you half-joked about wishing Tinder could just pick the matches for you? A million, prob. "Hang the DJ" is practically a utopia for your indecisive ass!
Stream Now
Scorpio: "White Christmas" (Season 4, Episode 4)
There's only one thing that could make a Scorpio's brutal grudge-holding skills even scarier: the ability to block people IRL. Enjoy plotting your greatest grudge yet while you try to decide if you still find Jon Hamm hot after this. (Plot spoiler: you probably will.)
Stream Now
Sagittarius: "Play Test" (Season 3, Episode 2)
Sure, this episode is terrifying. But, TBH, adventure-starved Sagittarians would probably sign up for this fully immersive augmented-reality experience, too.
Stream Now
Capricorn: "Nosedive" (Season 3, Episode 1)
Capricorns are known for being a little too hard on themselves. Thankfully, "Nosedive" is basically 63 minutes of television that will shatter your belief that your life sucks when you don't break 100 likes on that outfit pic you think you posted at a bad time.
Stream Now
Aquarius: "The Entire History of You" (Season 1, Episode 3)
Aquarians are so obsessed with maintaining freedom in a relationship, that this Black Mirror episode about a device that allows you (or a loved one) to replay your memories probably feels like one of your recurring nightmares.
Stream Now
Pisces: "San Junipero" (Season 3, Episode 4)
Oh hii, you fishy li'l daydreamer! You should definitely watch "San Junipero," so you can get all up in your feels in a ridiculously dreamy world.
Stream Now

Source: Read Full Article