Dutch skateboarder Jacobs says heartbroken after testing COVID-positive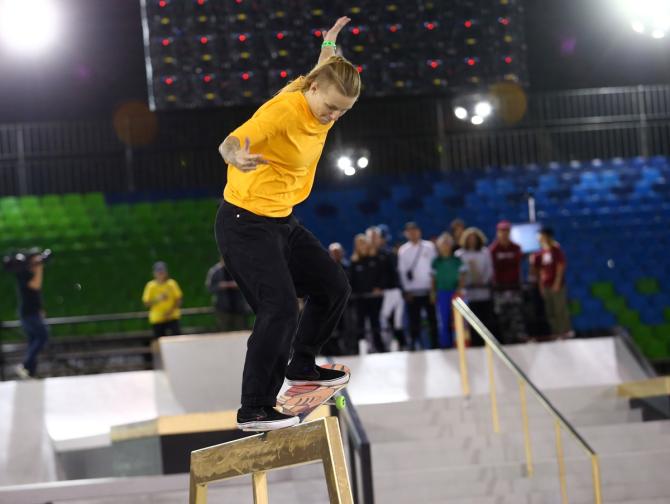 Dutch skateboarder Candy Jacobs said she tested positive for COVID-19 and cannot participate in the Olympic Games, but added her teammates would still be able to compete.
"I am heartbroken," she said on her Instagram account. "Luckily we've been following the protocols so my fellow skateboarders still get to shine bright."
Chilean taekwondo athlete first to withdraw from Olympics after positive COVID-19 test
A Chilean taekwondo athlete will withdraw from the Tokyo Olympics after testing positive for the COVID-19, Chile's Olympic committee confirmed on Wednesday.
This is the first known case of an athlete pulling out of the games after arriving in the Japanese capital, as reported by the Kyodo News. The athlete was one of eight COVID-19 cases among games-related personnel revealed by the organizing committee on Wednesday, an official said. As per Kyodo News, eight more people related to the Tokyo Olympics have also tested positive for the COVID-19.
Earlier on Monday, two Mexican baseball players tested positive for COVID-19 before departing for Tokyo, Mexican baseball authorities confirmed.
Source: Read Full Article