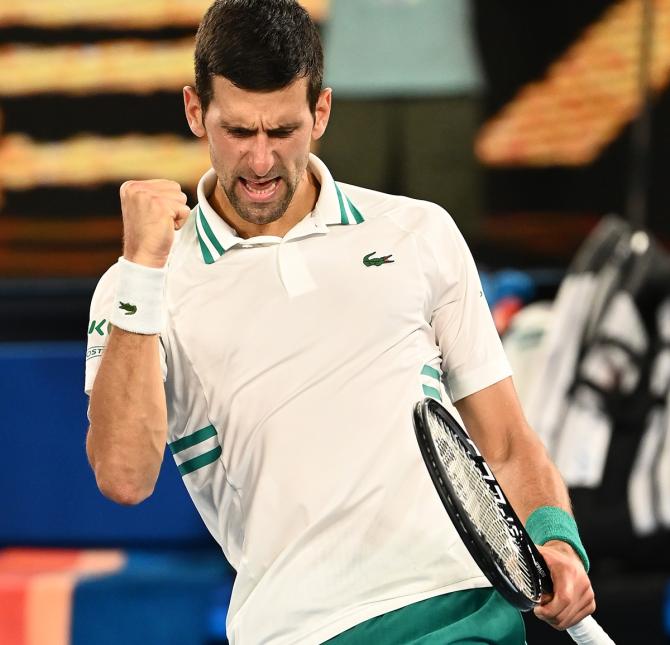 Defending champion and world number one Novak Djokovic is looking for a third-straight Australian Open crown, his ninth in total.
Standing in his way is Russia's fourth seed Daniil Medvedev, playing in just his second major final.
Medvedev served under pressure and Djokovic looked in a hurry as he lead 3-0. A lot of unforced errors from Medvedev.
Djokovic hits the net twice in next game and it is 3-1.
Medvedev, who is targeting a first major success, broke Djokovic's serve and wins the game 3-2.
The pressure has gone from Medvedev and he is finding his form and shots now. It is 3-3.
The unforced errors are now seven to Djokovic, five to Medvedev. But Djokovic stabilises to come back 4-3 in the set.
Medvedev has been impressive with his forehand. Back-to-back aces help close out the service hold and the Russian makes it 4-4.
Big rally but Medvedev hits the net. Djokovic leads 5-4.
Medvedev races to 40-0 and holds his serve to make it 5-5. This final is living up to its expectations.
Djokovic completes a love hold as Medvedev send a forehand beyond the baseline. The World No 1 leads 6-5 to bring up a tiebreak.
Djokovic now goes after Medvedev and wins the set 7-5.
Source: Read Full Article