Ankit Sharma's CV boasts tournaments like the 2018 FIFA World Cup, Serie A, UEFA Champions League, the Badminton Premier League, the Asian Games and the Australian Open. After a successful Euro Championship broadcast, the model/actor is the flavour of the month, giving sports lovers all the news and views from the Tokyo Olympics.
'I have been lucky to be able to show my talent more as a sports anchor, and I could do this for life,' Arpit tells Norma Godinho/Rediff.com.
Arpit Sharma is now a familiar face on TV.
The Euro 2020 Championship that concluded on July 11 saw Arpit hosting pre-game and post-game shows, have made him a popular figure — ardent sports fans would not fail to recognise the 34-year-old.
Even sportspersons of the likes of Mohammed Kaif cannot miss the bearded TV host.
'I've watched @MohammadKaif many times on TV. Met him today at the hotel gym, and tried to remind him about the one time we met at the Sony Studio. "Arre bhai. I know you. Watched you throughout the Euros on TV", he said. I'm still pinching myself,' Arpit tweeted.
Arpit has been a sports broadcaster for a few years now.
His CV boasts tournaments like the 2018 FIFA World Cup, Serie A, UEFA Champions League, the Badminton Premier League, the Asian Games and the Australian Open.
His profile got an upgrade when he was assigned to host the ongoing Tokyo Olympics 2020.
Armed with a charming smile and a sea of knowledge, Arpit looks at ease, sharing thoughts with legends of sport like Viren Raquinha and journalists of the class of Ayaz Memon in the studio.
"Mostly, I am on track with most sports, because I read up about them even if I am not broadcasting them. I watch a lot of sports too. There is no set duration for the preparation. It depends on the assignment. First up, we get material from our production crew, which is gold! On the personal front, I try and read up as much as I can on various news sites about what I am going to be hosting. I do a bit of a back-study on players etc. I also keep a track of Twitter, because that throws up some very interesting pieces of information," says Arpit revealing his prep model.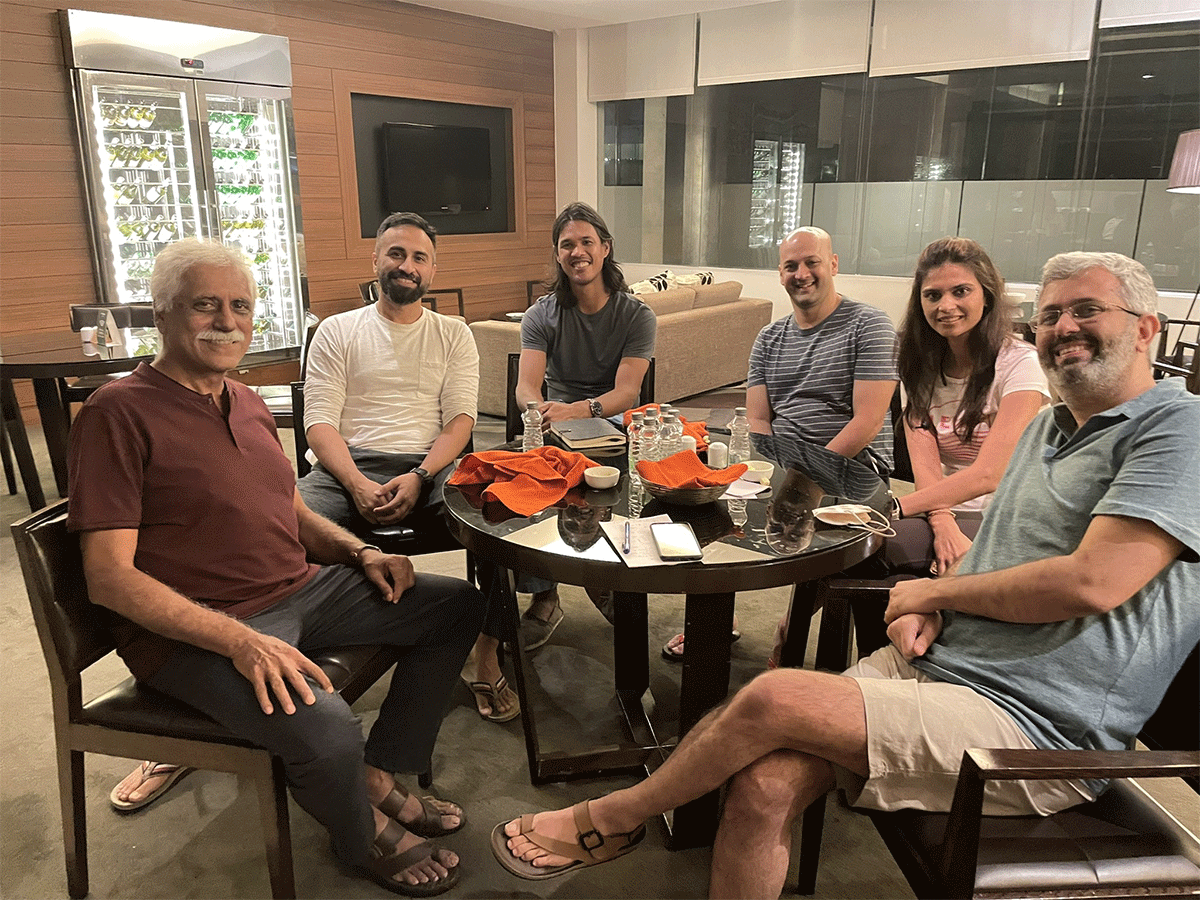 An ardent football fan, who 'plays badminton and football decently, in leisure', and a student of Hindustani Classical Music, Arpit has also played sport in his younger days.
"Discipline was an important part of my life, and it was inculcated by both my parents. I was encouraged to do everything, and empowered to do it well. I played badminton and won a few tournaments within the Navy group for my age category. I also went to District and then Zonals from Kendriya Vidyalaya, in tennis, even though that is not my strongest sport. I guess there weren't too many people who were interested in Tennis back then or who had access to tennis courts, and my defence background made me privileged enough to play on one," says Arpit humbly.
Coming from a defence background, Arpit finished his schooling in Vizag and Udaipur, before graduating from KJ Somaiya College of Engineering.
But after a few years in the corporate field he realised that developing software was not his calling.
"I was in a place in 2008 where I wasn't happy with my current (industry) and wanted a switch. My first choice would have been sports but I was a bit too old to start professional sports, and it was a tad risky too. The creative field was one I was always encouraged towards when I was younger, and I was drawn towards it too. I'd have chosen to follow music if I had trained in it, but alas that wasn't applicable. To be honest, acting at the time, was the least risky to follow, however funny that sounds, and a few things fell into place to lead me that way," Arpit outlined his journey.
From doing TV commercials, to theatre, to playing a bit part in the Netflix series, Sacred Games 2, and now a sports analyst, Arpit has made some major strides.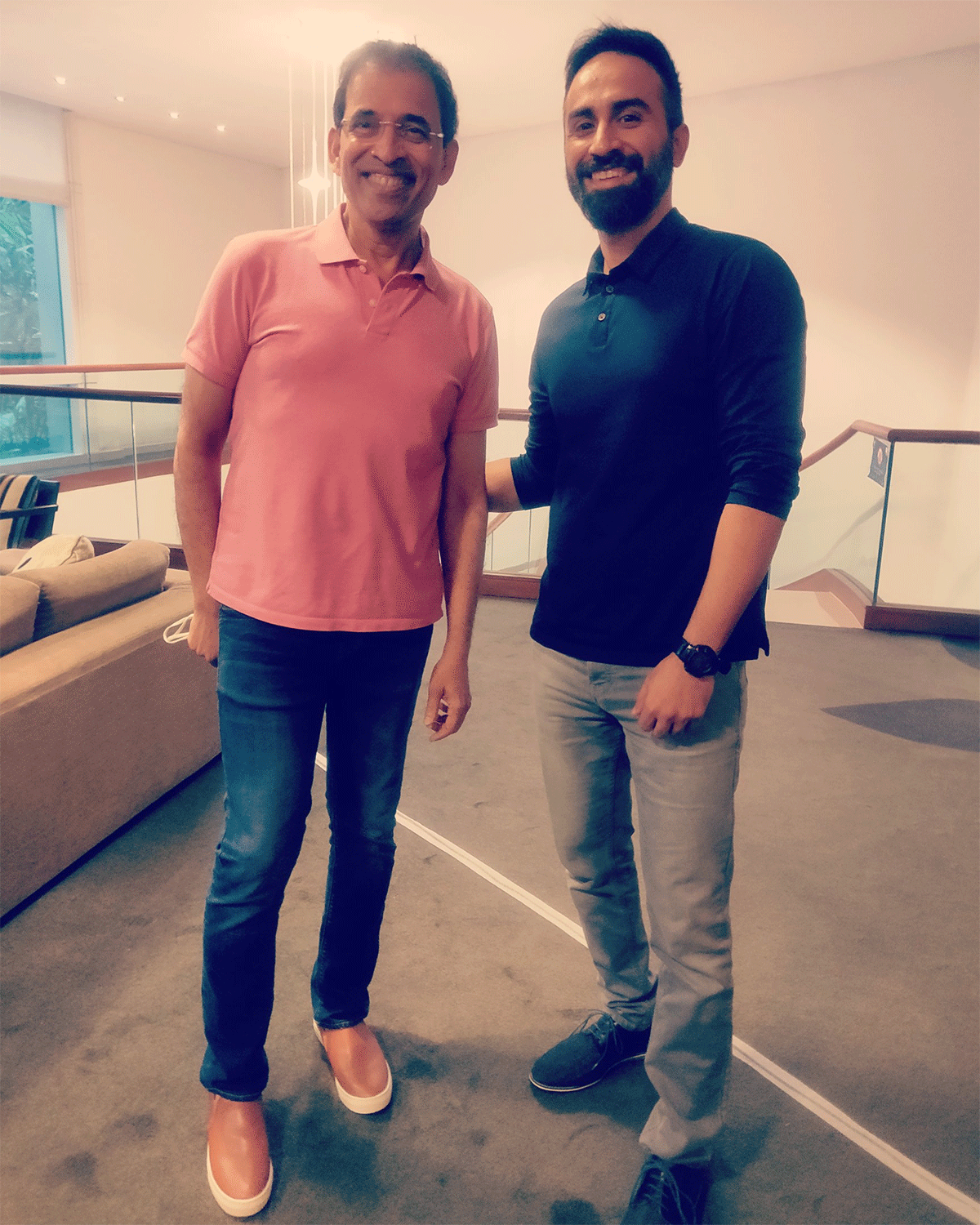 Staying in the Bio Bubble since before the start of the Euros has meant that Arpit has had to let go of some acting projects.
"I have been in a Bio Bubble since 4th June, and my manager has had to say 'No, he isn't available' to a number of casting opportunities (she isn't thrilled about that). I was even finalised to do an Amazon Web show but eventually it was mutually decided that the best way for everyone, was to cast someone else while I am in the Bio Bubble," he said.
But staying in a Bio Bubble was not so bad for Arpit after all.
On Tuesday, August 3, he tweeted a picture of him along with cricket broadcast legend Harsha Bhogle.
'I could really get used to this Bio-bubble life. Fan-boy moment with @bhogleharsha #cricket #football #anchor #studio #host #presenter #tokyo2020 #India #england #SirfSonyPeDikhega #TheArpitSharma #restless,' he tweeted.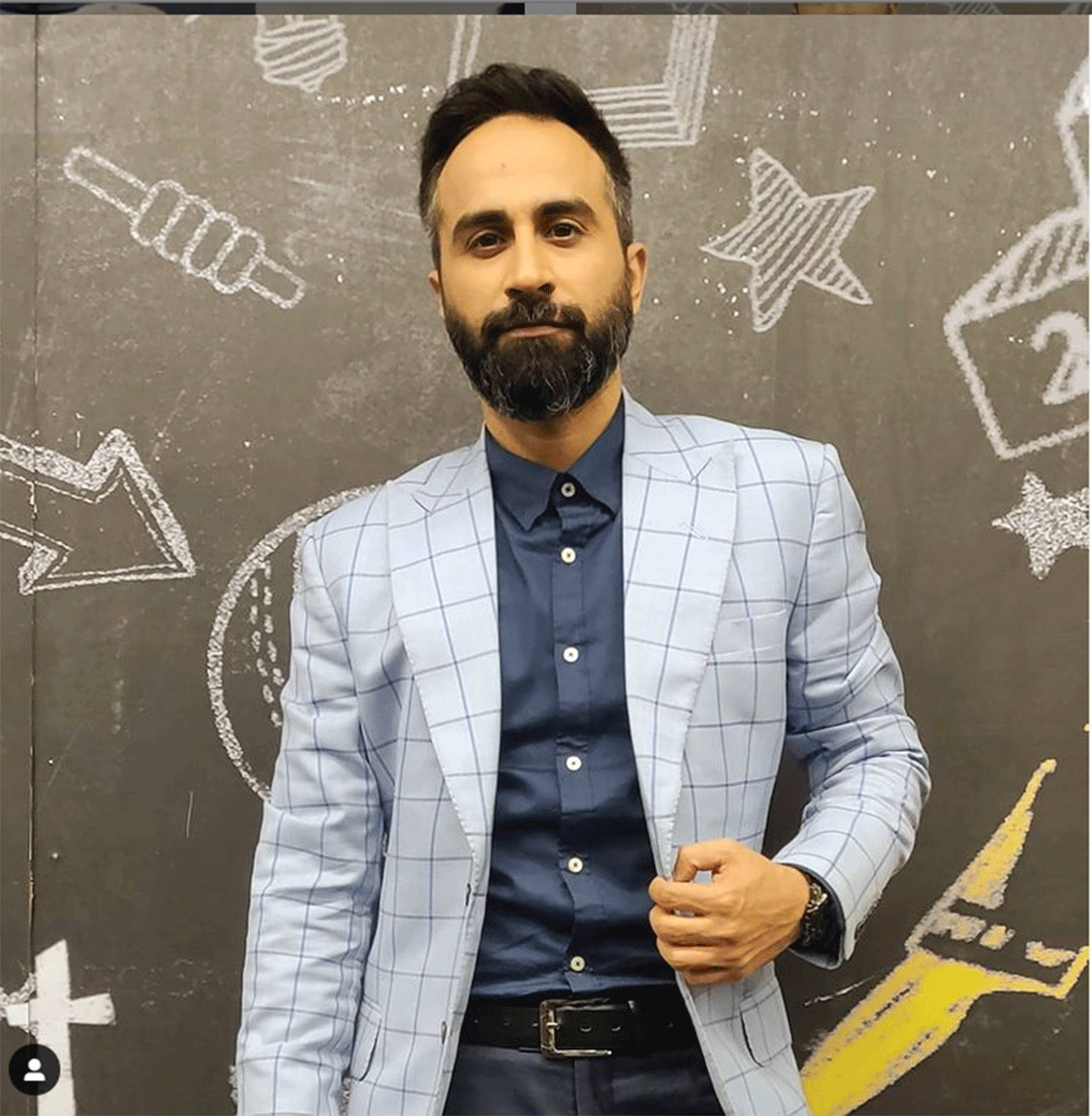 The highest of highs the presenter experienced was interviewing weightlifter Mirabai Chanu, India's silver medal-winning weightlifter during the broadcast of the Tokyo Games.
Big moments like these wouldn't have been possible without a reminder, for a self-confessed 'naturally content person', whose tweets end with #restless.
"I'm not crazily ambitious or over-zealous. I am happy where I am. I'd like to believe I get that from my father. Though it is a great trait to possess, it also meant me being a little lackadaisical when it came to work, and in this field, it is pretty much a crime to be so, and it did mean that I saw my fair share of days without work. So, a few years ago, I vowed to be more ambitious and more "restless" with regards to work and not be too chilled out about everything. That hashtag is a constant reminder to me…to be restless…for work," Arpit says honestly.
And the takeaways from his career in broadcasting thus far are — dreams do come true, live in the moment — don't plan too far ahead as it could all change in an instant — and sports fans are the most passionate!!
Signing off, he says he still has a long way to go as an actor but 'I have been lucky to be able to show my talent more as a sports anchor, and I could do this for life'!
Source: Read Full Article