The army's brave four-legged soldiers.
The Top Videos of the Week, listed by Shailajanand Mishra.

Also see: The determined BSF.
Magical Gulmarg!
Videos chosen by you through your likes on iShare.
India's Enemies, Beware The Garud
Location: IAF
Like the eagle, they are fierce. Brave. Tireless. And determined.
They are the Garud commandos, a special unit of the Indian Air Force.
The Garuds recently showcased their ability to thwart nefarious activities by India's enemies.
In a video shared by the IAF, these elite commandos can be seen performing several exercises to eliminate enemies in close-quarter battles.
The IAF raised the Garud commando unit in 2004 with the primary aim to protect air force bases from enemy attack.
Over the years, their role has evolved to include special reconnaissance missions and rescuing downed pilots from hostile territories.
Not Even Heavy Snow Deters The BSF
Location: Kashmir
Kashmir may be blanketed in snow, but the BSF's hardy troops know that the border needs to be protected.
Watch them do their duty.
Inspiring! Nilam Sanjeep Xess
Location: Rourkela
He learnt to play hockey using bamboo sticks and balls made from torn clothes.
He still lives in a kuccha house in a village called Kadobahal in Odisha's Sundargarh district.
His house has no gas or water connection.
Despite his adversities, his hard work has made Nilam Sanjeep Xess the Indian hockey team's star defender.
The youngster made his international debut in the FIH World Cup which is currently being played in his home state.
Nilam's father is ecstatic. "We are very proud that our son is representing the country." But he has one request. "When our son comes home during breaks, he stays in our kuccha house. We will be grateful if the government can provide us with a pucca house."
Meet The Army's Brave Doggies
Location: Udhampur
When Army Day was celebrated in Udhampur, Jammu and Kashmir, last week, its four-legged soldiers were the star attraction.
Take a look.
Keeping Animals Warm In Winter
Location: Ahmedabad
Brrr! This has been a rather cold winter.
It has thrown up multiple challenges, including how to keep animals warm in the zoo.
"As soon as winter arrives, we make sure our animals are not affected by it," says Ahmedabad Zoo Superintendent R K Sahu.
Watch Mr Sahu explain some of the innovative measures the Ahmedabad Zoo has taken to ensure its animals stay warm this winter.
Magical Gulmarg!
Location: Gulmarg
Gulmarg, with its gorgeous blanket of snow, has turned into a stunning white attraction for tourists.
They are enjoying snowboarding, sledge rides, skiing, building snowmen and just having good old snowball fights 🙂
Feature Presentation: Ashish Narsale/Rediff.com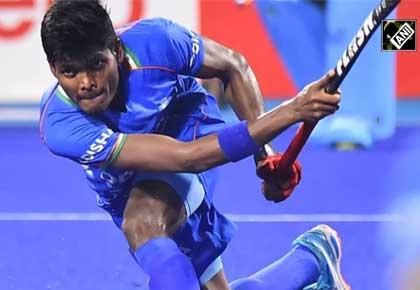 Source: Read Full Article