Shailajanand Mishra lists The Top Videos of the Week! Take a look.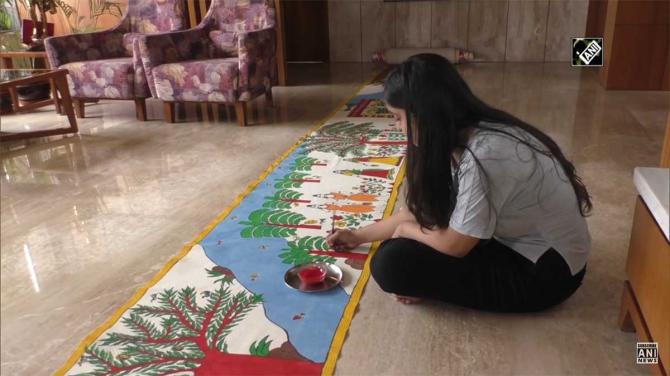 Every week is full of newsworthy events. And we make sure we bring you the most interesting ones, with a special twist.
These videos are chosen by you, through your likes.
So if you'd like to see your favourite video on our weekly round-up, please make sure you like them on iShare.
Woman builds temple for dead husband
Date: August 14
Location: Prakasam, Andhra Pradesh
Love can make people do extraordinary things.
Take Padmavati from Andhra Pradesh's Prakasam district.
She has built a temple where she has installed the statue of her late husband. And she devotedly offers prayers to him there.
The Ramayana on a 101 foot canvas!
Date: August 15
Location: Surat
Creativity finds expression in various forms.
Seventeen-year-old Janavi Vekariya from Surat found it in painting the Ramayana on a 101 foot canvas.
It took her five months to complete her labour of love.
She has chronicled Lord Rama's life and journey in Gujarat's traditional art style, using natural colours.
Her canvas highlights important occasions from the Ramayana, from Rama Janma (the birth of Lord Rama) to Ravana Vadha (The death of Ravana).
Retired serviceman returns to college
Date: August 16
Location: Puducherry
There is no age, or limit, to learning.
Proving this is 62-year-old Subedar Major K Paramasivam (retd) who has resumed his studies.
Paramasivam is completing his diploma at the mechanical section at the Motilal Nehru Government Polytechnic College in Puducherry.
"I couldn't pursue my studies when I was young due to my family's financial condition. I joined the army after I finished school."
Now, he is fulfilling that incomplete dream.
Lady odhuvar takes charge at Chennai temple
Date: August 18
Location: Chennai
Some traditions are meant to be broken.
Which is what happened in Chennai, for the second time, when a woman was appointed an odhuvar (one who chants hymns) by the Tamil Nadu government.
Suhanjana Gopinath, 28, recently took charge at the Dhenupureeswarar temple in Chennai.
Neelakurinji blooms once again
Date: August 18
Location: Kodagu, Karnataka
It blooms once every 12 years.
And it is that beautiful time again.
The Neelakurunji or Strobilanthes Kunthiana was once again spotted coating the Mandalapatti hill purplish-blue in Karnataka's Kodagu district.
Valley of Flowers!
Date: August 19
Location: Chamoli, Uttarakhand
It's one of the most beautiful places in India.
And it's not easy to access.
But, if you can, you must visit the stunning Valley of Flowers in Uttarakhand.
Currently, over 100 species of flowers are blooming at the UNESCO World Heritage, luring tourists despite the pandemic.
Amit Kanwar, director of the Nanda Devi Biosphere Reserve, says "The Valley of Flowers opened for tourists on June 30. Till date, around 5,000 tourists, including four foreigners, have visited the valley."
COVID guidelines, he adds, are being strictly followed.
Where are Salman, Katrina headed?
Date: August 20
Location: Mumbai
It's Tiger 3 time.
And Salman Khan and Katrina Kaif are ready.
The popular onscreen couple were spotted at Mumbai airport as they headed to Russia to shoot Tiger 3, which is being directed by Manish Sharma.
Feature Presentation: Ashish Narsale/Rediff.com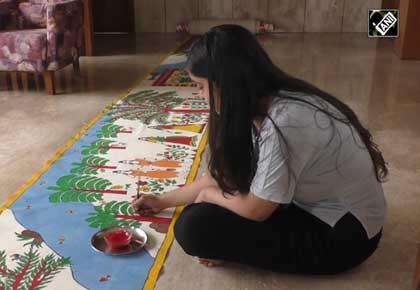 Source: Read Full Article