Mittal said the country was now down to nearly two and a half operators, but Airtel had passed that test very well.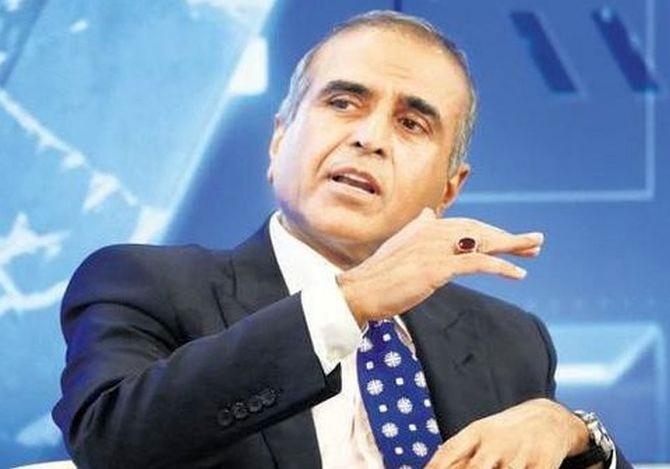 The launch of services by Mukesh Ambani-led Reliance Jio in 2016 became one of the most powerful competitors in the Indian telecom space, Sunil Bharti Mittal, founder and chairman, Bharti Enterprises, said on Thursday at a public event.
Mittal was sharing experiences about building Airtel into a leading telecom company and how it emerged from several rounds of crisis.
"The launch of Jio (2016 edition) was one of the most powerful competitors in Indian space.
"Free service for a year, subsidised service for another year.
"Predatory pricing, subsidized phones, all sorts of things," said Mittal at Amazon Smbhav Summit 2021, the flagship event of the e-commerce firm.
"And it's no surprise that nine out of the 12 operators packed up, went bankrupt, merged with us or with each other.
"And today we are down to three private sector operators, in which very clearly one operator is becoming increasingly a question mark."
He did not name the telco which was becoming a "question mark".
Mittal said the country was now down to nearly two and a half operators, but Airtel had passed that test very well.
"We have increased our market share, brand loyalty and index, and we're getting more customers than the competition in the last 8-9 months." While pointing out that the company had gone through several near-death experiences, he added, "So all in all, I would say, we have now arrived today, after three or four big crises into a very healthy shape."
Talking about the opportunities now, Mittal said India was a continent of consumers where more than 1.3 billion people were consuming more products, services and data.
"And these young people who are coming in hordes into the mainstream are adding mom­entum to our GDP and to our consumption story," he said.
"Some of you will break through and make bigger businesses than Airtel, and many other established companies.
"I always say, those who are there yesterday are not here today, and those people like me who are here today may not be there tomorrow," Mittal said.
Recalling his early days, Mittal said, "You need to do a test check when you get into a business. You need to be in a place which you enjoy every morning."
He said, "When your work becomes your joy, that's the time when the magic really starts….
"From 1976, when I started till today, (nearly 45 years) for me, the Monday morning test is very important and I can tell you, I still pass it every Monday morning.
"For me, weekends are difficult to pass by. I am excited about getting back into my office on a Monday morning because I really love what I do. I say this to my children and young entrepreneurs."
Entrepreneurs need to make sure that their fiscal discipline is strong and their finances are under control, according to Mittal.
However, ambition always needs to be greater than resources, he said.
"But equally, one shouldn't extend to a point where the day of salary becomes stress."
Now, the journey of scaling up for companies has really shrunk from decades to years and even less than a year as technology is providing an advantage to the firms, he pointed out.
Source: Read Full Article