She also said the second wave of the pandemic marked the "monumental failure of the Modi government".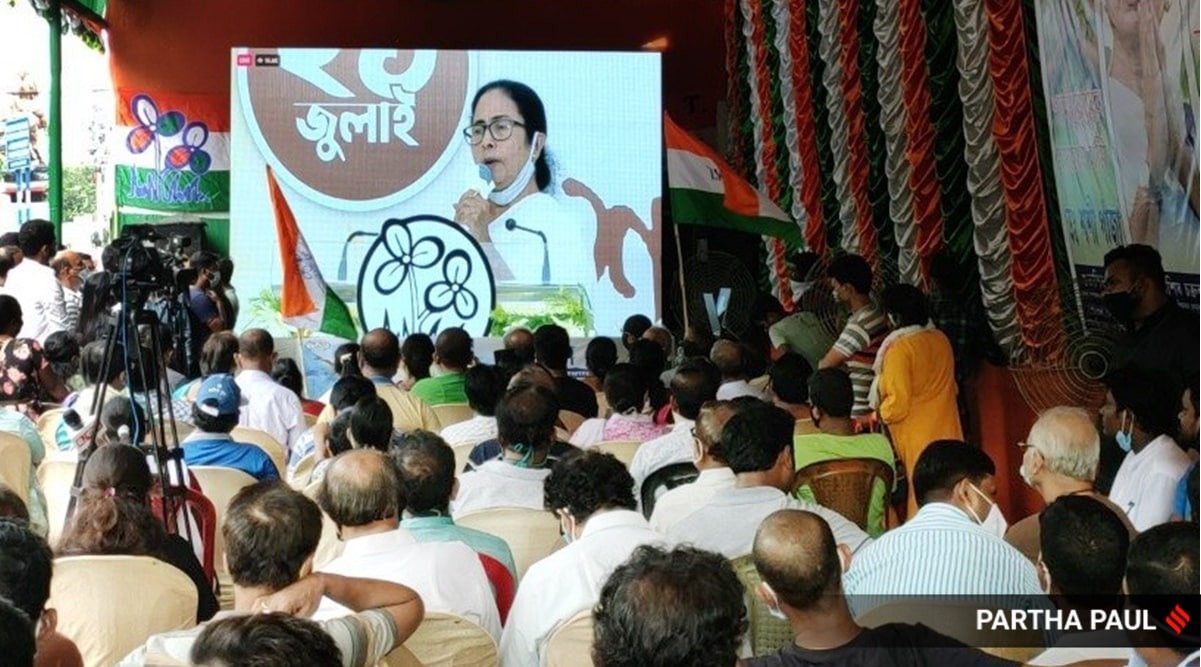 Launching a blistering attack on the BJP over the Pegasus Project reports, West Bengal Chief Minister and TMC supremo Mamata Banerjee on Wednesday alleged that the saffron party wants to "turn India into a surveillance state instead of keeping it a democratic country".
"Our phones are tapped. Pegasus is dangerous and ferocious. I cannot talk to anyone. You are paying too much money for spying. I have plastered my phone. We should also plaster the Centre, otherwise, our country will get destroyed. BJP has bulldozed federal structure," CM Mamata said while speaking at the Martyrs' Day programme in Kolkata.
She also said the second wave of the pandemic marked the "monumental failure of the Modi government".
Thanking the people of Bengal for the overwhelming mandate in her favour in the Assembly polls, she said, "We want to congratulate the people of the country and my state. We fought against money, muscle, mafia power and all agencies. Despite all odds, we won because people in Bengal voted for us and we received blessings from people in country and world."
"The 'khela' will happen in all states until BJP is removed from the country. We will celebrate 'Khela Diwas' on August 16. We will give footballs to poor children. Today, our freedom is at stake. BJP has endangered our liberty. They don't trust their own ministers and misuse agencies," she added.
After returning to power in Bengal on the back of a resounding win in the Assembly polls, the TMC has made clear its intent to expand its footprint to other states. And, in a first step towards taking the party out of its comfort zone and into uncharted frontiers, the TMC has planned a Martyrs' Day rally unlike any other in the recent past.
The Martyrs' Day rally on July 21 is the Trinamool's flagship annual political event which draws massive numbers to the heart of the city for the keynote address by the party chief. The day is observed to commemorate the 13 West Bengal Youth Congress workers who were killed in police firing during a demonstration led by Mamata, then a firebrand Youth Congress leader, on July 21, 1993.
Banerjee recently said a roadmap is being drawn up with an aim to take the fight to the BJP beyond Bengal's borders. The statement itself makes it clear that the saffron party is the Trinamool's arch rival not just in the state, but even in the sphere of national politics.
The TMC telecasted Banerjee's address live through giant screens in other cities as well.
Also, post the Martyrs' Day event, which was held virtually this year, the Trinamool supremo will travel to the national capital, most likely on July 25, for a four-day visit.
(With agency inputs)
Source: Read Full Article