Despite this however, the total number of farm fires in Punjab reached 42,846 on Thursday, as compared to 33,673 last year.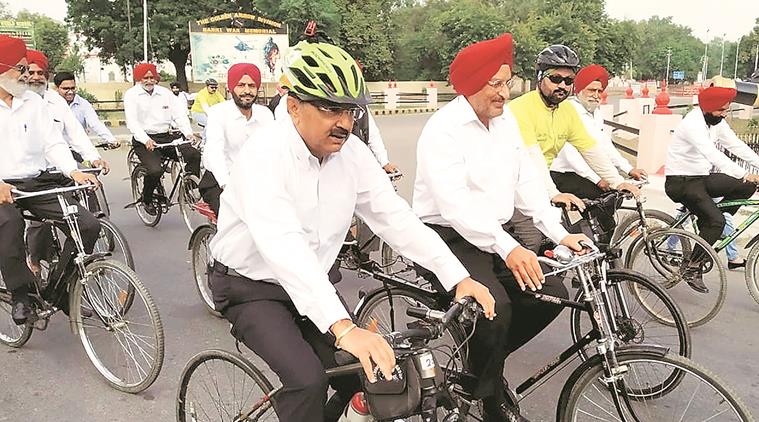 SCATTERED RAINFALL in a few parts of Punjab brought slight relief for residents on Thursday. Meanwhile, Agriculture Secretary K S Pannu said just 170 farm fires were reported on Thursday, as compared to 4,741 the previous day. On the same day last year, 3,466 farm fires were detected in Punjab.
Due to the rains, it is also expected that farmers won't burn stubble in the coming few days. Despite this however, the total number of farm fires in Punjab reached 42,846 on Thursday, as compared to 33,673 last year.
Punjab Agriculture University's meteorology department predicted rain in most parts of the state Thursday night, Friday morning, and clear skies are by late Friday evening. There was less smog as compared to before as well.
Thursday recorded the second lowest number of farm fires this paddy season, the lowest was on November 1 with four incidents. Since November 4, air quality had deteriorated to 'very poor' in most parts of Punjab. On November 4, 5,943 fire incidents had been reported followed by 6,668 on November 5 (highest in a day till now), while 4,741 were reported on November 6.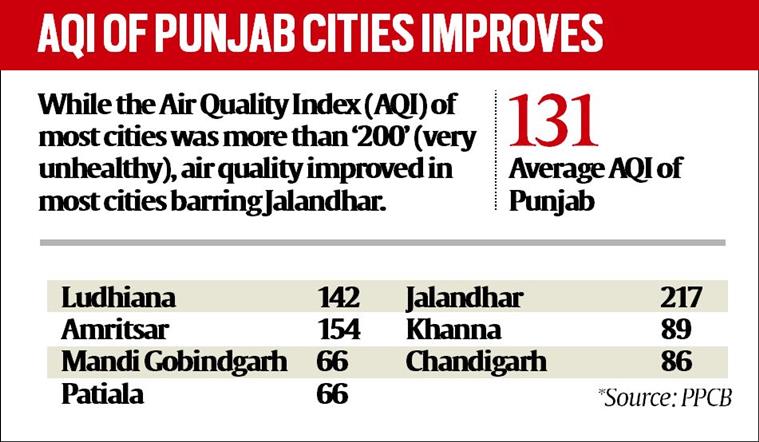 Dr K K Gill, assisant agro meteorologist at PAU Ludhiana, said, "Air quality is expected to improve with rainfall which is expected to happen in many parts of Punjab."
There were hail storms in Amritsar, Gurdaspur and Ferozepur areas.
Farmers protest, not satisfied with SC's solution
Though the Supreme Court had on Wednesday ordered three states including Punjab to pay Rs 100 per quintal of paddy within seven days as incentive who have not burnt stubble on their fields, farmers dissatisfied with the move staged protests in different parts of Punjab including Bathinda, Muktsar, Barnala and Sangrur. Union leaders of Bharti Kisan Union (BKU) Sidhupur), BKU (Ugrahan) and BKU (Dakaunda) among others said they had demanded Rs 200 per quintal as bonus, adding that Rs 100 is nowhere close to adequate. Resham Singh Yatri, from BKU(Sidhupur), said, "We had been saying for the past many months to give us Rs 200 per quintal as compensation. But, it is just 50 per cent of it."
Protests against FIRs
Meanwhile, farmers staged dharnas and gheraoed Tallewal police station in Barnala Thursday evening, demanding cancellation of FIRs against them for stubble burning. Protests also took place in Children Park of Bathinda against registration of FIRs as farmers burnt effigies. Similar protests also took place in Mansa, Muktsar and Sangrur as well.
Over 300 FIRs have been lodged against farmers in the past two days in Malwa districts of Punjab for stubble burning.
Source: Read Full Article