The fire incident happened at the SVS Aqua Technologies, a company that produces chlorine dioxide tablet for water purification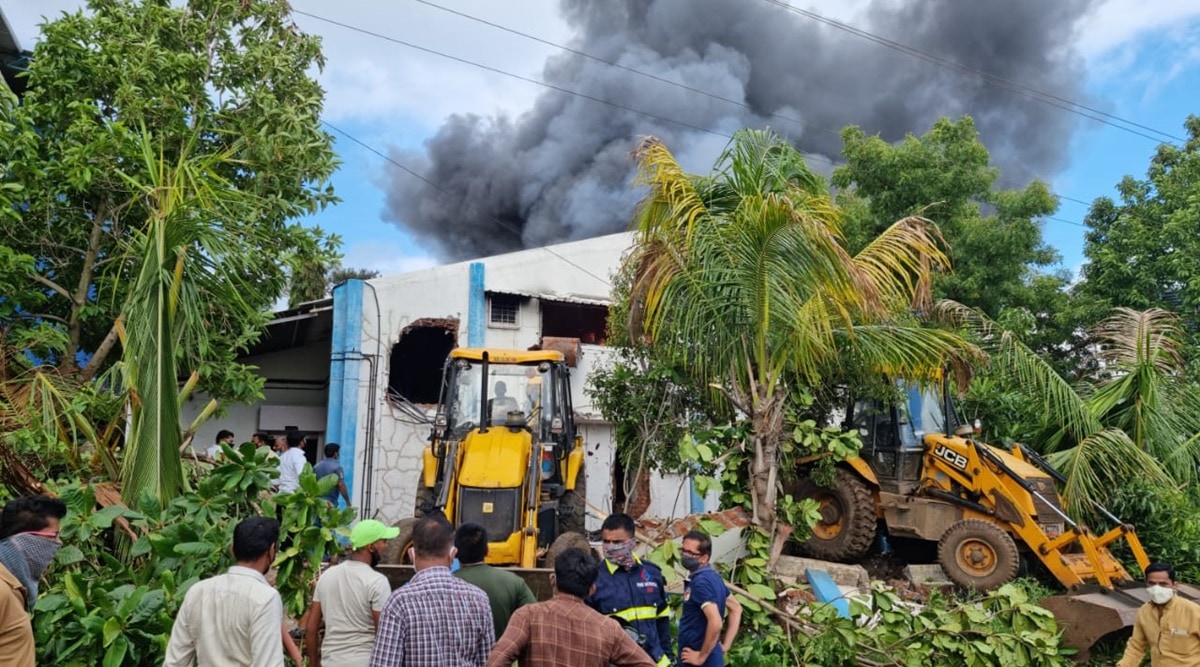 Death toll in the incident of fire at a private company in Mulshi taluka of Pune district has reached 11. According to the Pune rural police, fire was reported at the SVS Aqua Technologies, a company in Urawade, near Pirangut in Mulshi taluka of Pune district, today afternoon.
"A total of 37 workers were inside the factory. As per the roll call, initially a total of 17 including 15 women and two men were missing. So far 11 dead bodies have been recovered," said Devendra Potphode, chief of Pune Metropolitan Region Development Authority (PMRDA) fire brigade.
On receiving information about the fire, teams of PMRDA and Maharashtra Industrial Development Corporation (MIDC) fire brigade rushed to the spot with fire tenders, water tankers and fire fighting equipment.
Huge amount of smoke and flames emanating from the company caused panic in the area. Pune rural police team also reached the spot for managing the crowd and law and order situation around the company. Police said that cause of fire was not known yet.
Abhinav Deshmukh, superintendent of Pune rural police said, "The company produces chlorine dioxide tab for water purification…..Police teams and fire brigade are on the spot."
Meanwhile, search is on for about six more persons trapped inside the company.
Source: Read Full Article