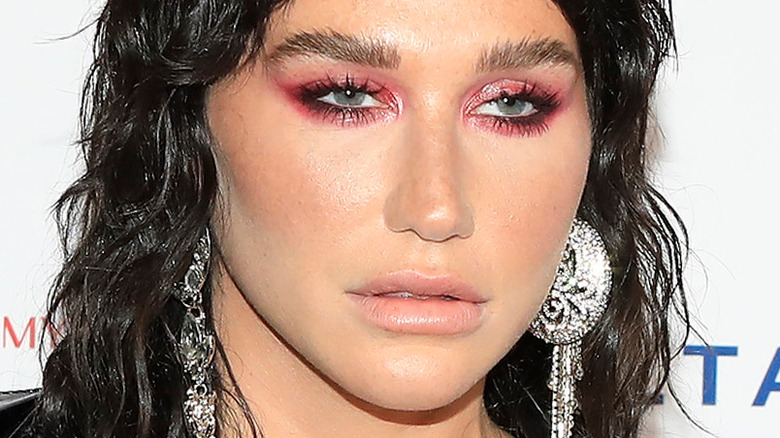 The story of the legal battle between pop singer Kesha and her former producer Lukasz Gottwald — commonly known as Dr. Luke — is one that is tragically universal at its core: a young woman fighting to be heard against the booming voice of a man in a position of power in her field. Kesha was just 18 years old when she signed a six-album deal with Dr. Luke and moved to Los Angeles, where a career full of hardship and emotional abuse began (via Vulture). While #MeToo trended and the world witnessed the downfall of Harvey Weinstein in real time, Kesha was fighting a similar battle that has been going on now for over a decade.
The case of Kesha vs. Dr. Luke is a tangled web that ranges from allegations of emotional abuse and rape, to defamation suits made by Luke, and ultimately includes Kesha fighting to be released from her contract. While Dr. Luke has been favored in many of the legal proceedings between him and Kesha, the singer has garnered support in the public arena. Fans have supported her online using #FreeKesha, Taylor Swift has donated money to the pop star's cause, and fellow artists such as Bleachers' Jack Antanoff and artist/producer Zedd have offered to collaborate with Kesha away from Dr. Luke's label (via The Hollywood Reporter).
The original lawsuit between Kesha and Dr. Luke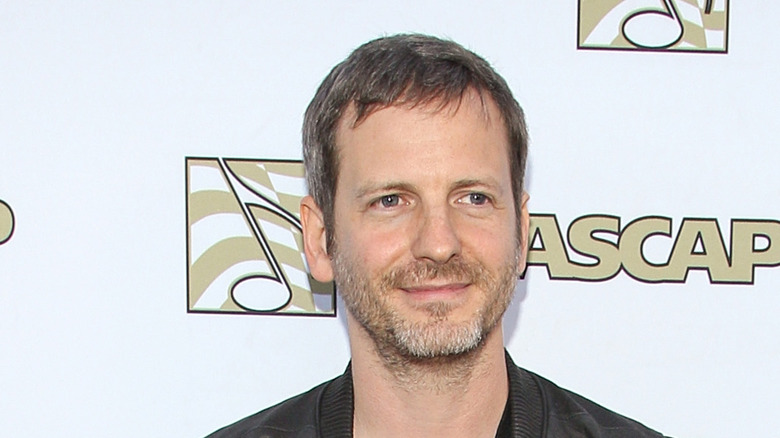 In October of 2014, Kesha filed a bombshell lawsuit against Dr. Luke, which alleged that the producer sexually assaulted her at a party in 2005. The singer's lawsuit alleged that she and Dr. Luke attended Nicky Hilton's birthday party at Paris Hilton's home in 2005, per Vulture. According to Kesha's suit, Dr. Luke gave her pills that he claimed were "sober pills" but were in reality the date-rape drug GHB. In a statement from Kesha's mother, she recounted a disturbing conversation with her daughter the next morning, in which Kesha explained that she did not remember the events of the previous night and that she thought she needed to go to the hospital.
On the same day, Dr. Luke filed a defamation countersuit against Kesha, in which he claimed that she had brought a "sham" allegation against him in order to get out of certain obligations of her contract (via The New York Times). A New York court ruled in favor of Dr. Luke in this case in 2020, which was upheld earlier this year in April of 2021, according to AP News. Both courts found that Kesha had made defamatory comments regarding Dr. Luke — not in the original lawsuit, but in text messages to pop star Lady Gaga — claiming that he had also assaulted singer Katy Perry, which Perry stated under oath was "absolutely not" true.
If you or anyone you know has been a victim of sexual assault, help is available. Visit the Rape, Abuse & Incest National Network website or contact RAINN's National Helpline at 1-800-656-HOPE (4673).
Kesha's fight for freedom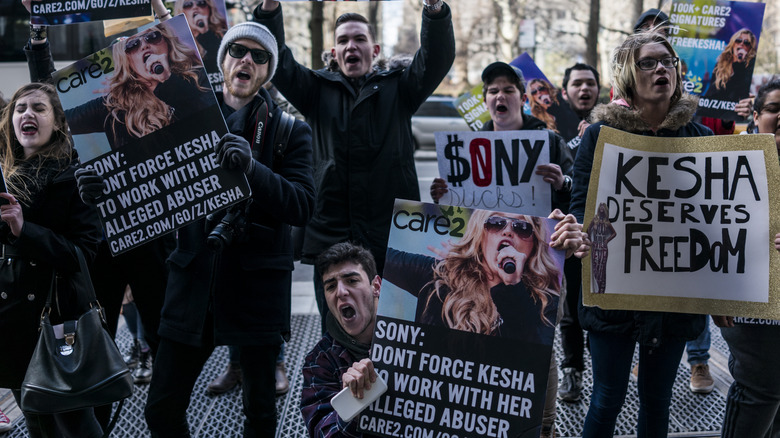 A year after the alleged rape in 2006, Kesha signed with David Sonnerberg's DAS Communications in the hopes of connecting with a major record label (via Vulture). Despite the managing company supposedly securing Kesha a deal with Warner Bros. Records, the singer left to work with Dr. Luke once more. Kesha's mother claims that her daughter called her before that decision was made, saying, "Dr. Luke just called me and I have 24 hours to fire my lawyers and my manager and go back with him. Anytime I get a contract, he's going to come forward and basically say he owns me. What do I do?" (via Billboard).
According to Vulture, both DAS and Kesha allege that Dr. Luke coerced Kesha into leaving her contract, and when DAS sued Kesha in 2010 for $14 million in unpaid commissions, they also sued Dr. Luke for $12 million for "interfering" in their deal with Kesha. Since this initial return to Dr. Luke's label, Kesha has faced a series of defeats when it come to terminating her contract with him.
The fate of Kesha's contract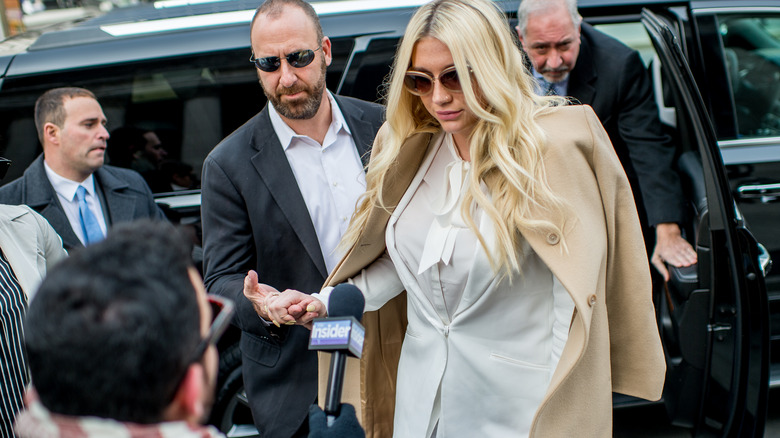 In 2011, Dr. Luke co-founded Kemosabe records, a Sony imprint, which brought Kesha under the Sony and Kemosabe label (via Vulture). In 2015, Kesha added Sony to her original lawsuit against Dr. Luke, as she alleged that the label was aware of the imbalance of power and the emotional abuse in her professional relationship with Dr. Luke and did nothing to stop it. That same year, Dr. Luke was able to halt Kesha's California-based lawsuit against him due to a clause in her new contract with Kemosabe Records, which stated that legal proceedings between them must be held in New York.
In 2016, Kesha's initial sexual assault lawsuit was dismissed by a New York judge, who wrote that the allegations in the suit did not meet the legal bar for "intentional infliction of emotional distress" (via AP News). The aforementioned New York court ruling in favor of Dr. Luke in the defamation case was a huge blow to Kesha's efforts in freeing herself from her contract with Sony and Kemosabe. Although this is not the final word on the decade+-long case, Kesha remains under her contract with Dr. Luke as of today.
Source: Read Full Article