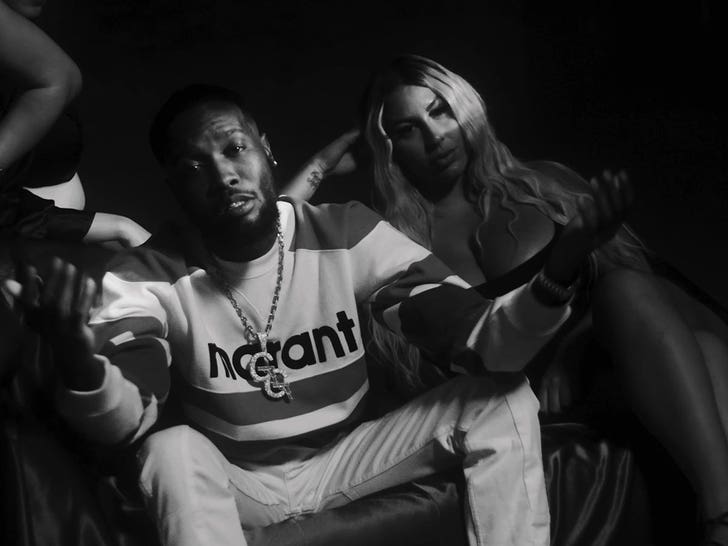 Shy Glizzy is now facing sexual misconduct allegations from OnlyFans model Sky Bri … after the two collaborated on his long-delayed "White Girl" video last month.
Sky was a recent guest on "No Jumper" … where she claimed to have been coerced into taking a strange pill during the shoot, only to have Glizzy allegedly propose she perform oral sex on him, after he exposed his penis without warning.
Sky admitted to Adam22 she previously worked with Glizzy for a photoshoot a few months ago and immediately took him up on the offer to appear in the "White Girl" video … despite haggling to get her pay from $5K, down to $3K.
She claims the D.C. rapper made repeated sexual advances to her during the 10-hour video shoot … and things finally came to a head when Jefe and "his posse" allegedly cornered Sky in the kitchen.
Sky says she caved under pressure and took the pill that she deemed to be molly, but still completed her work for the video.
While packing up her stuff, Sky alleges Jefe came into the room demanding oral sex — and when she refused, she says he pulled her appearance fee altogether.
Waiting for your permission to load the Instagram Media.
Sky says she sought refuge with "White Girl" video director Whipalo and the film crew … who ensured she got home safely in a separate vehicle.
We've reached out to both Shy and Whipalo for their recollections of events.
Source: Read Full Article