Over 51% per cent of users feel they will probably continue virtual dating even after they will be able to meet up safely.
Undoubtedly, the scenario of dating has transformed considerably over the course of history.
In the wake of the pandemic, everything changed tectonically, be it how we live, the way we shop or in the manner we work. And dating in current unprecedented times has been no exception.
The lockdown-induced several restrictions and other public health measures taken amid the global health crisis have, certainly, accelerated the shift towards online dating.
Getting the opportunity to meet new people on the romantic front from the solace of one's house is, positively, a welcome choice for this generation that is more inclined towards instant gratification.
Notable findings from a recent survey of likely dating trends for 2022 by QuackQuack:
1. Online dating is a stressbuster for singles
People lost the probability of meeting, rather running into their potential partners during the first wave of the pandemic.
Consequently, the loss and loneliness in the lives of the individuals fueled a longing to find ways to connect more, relieve stress and come together even if it is behind screens.
This explains the surge in the numbers of users of online dating apps.
According to the survey, a growing number of people, especially singles, are utilising the opportunity of getting to know someone closely before taking things forward physically, owing to the help of dating apps. This helps save time, energy, resources as well as proves to be a real stressbuster for them in times of stress.
Nearly 73% per cent of single respondents will always see virtual dating as a low-pressure way to sow seeds of love for someone when compared to dating traditionally. While 75% per cent say that it can be a real stressbuster, approximately 61% per cent feel that it is much easier to make connections online, thereby boosting relationships.
2. Virtual dating is here to stay
It's not surprising for young men and women to not feel like heading out for a date and blowing cash on a fancy cocktail, even if it means finding 'the one'.
The lockdown, certainly, brought inundation of online dates, and a solid number of daters are wanting to bring them into post-pandemic life as well, primarily due to the convenience associated with it.
Over 51% per cent of users feel they will probably continue virtual dating even after they will be able to meet up safely, which, perhaps, perfectly makes sense.
Online dating offers individuals a golden opportunity to vibe-check a match without having to leave their comfort zones.
They can do a simple screening without even investing much efforts as well as money that a traditional first date often requires.
When it comes to building a new relationship, online dating puts the users firmly in the driving seat. They decide who they'd like to meet to build further connections with.
One of its numerous observable benefits is that individuals get to understand the other person better even before interacting with them in reality.
73% per cent people believe that the future of online dating looks promising.
3. Long distance matches are in
With most people now working from their hometowns and people spreading out, we are seeing users expand their match criteria and search for matches pan-India.
3 out of 5 women are expanding their match criteria to other cities as well.
In a survey conducted, 60% users are okay with matches from other cities as well.
4. Friendship is the new dating
The pandemic has given a new vibe to dating apps.
While there are people looking for serious and casual dates, more people are now using dating apps to find and make new friends.
Friendships are somewhere in between casual and serious dating and this gives immense opportunity for singles to chat, interact and build healthy relationships while not actually dating.
43% women and 35% men who were surveyed said they joined the app because they wanted to make new friends.
This new found love for make new friends on dating apps is bound to grow as we go into 2022.
5. Excitement to meet the 'one' in the New Year
75% men and 56% of women are super excited to meet their partner/match in the New Year.
The remaining 25% of men and 44% women would still prefer to continue virtual dating/video call as they were concerned about the new variant Omicron.
6. From late night chats to planning trips in the wilderness
Interestingly, conversations between users have changed from video calling to planning trips together and meeting in person for the New Year.
About 78% people from metros and 67% people from smaller cities/towns would like to go for old school romance with their love interest.
7. Love without boundaries
70% men and 60% women are okay to have physical intimacy with their partner as they are fully vaccinated and are no more anxious about the ongoing situation, while the remaining still prefer emotional attachment for the time being.
8. Taking the next step!
About 20% users from metro cities would like to introduce their partners to their family members while a majority 65% users from metro cities and 70% users from smaller towns/cities would like to introduce their partners to their close friends and plan a New Year party.
9. Setting new priorities
About 40% people in the age group of 21-30 said they Are looking forward to be mentally strong in the New Year whereas 85% people in the age group of 30 and above are planning to get married and settle down.
55% of people (aged 21-30) want to begin the New Year with a fresh start in dating while 75% of youngsters who are below 20 wanted to work on themselves and look better.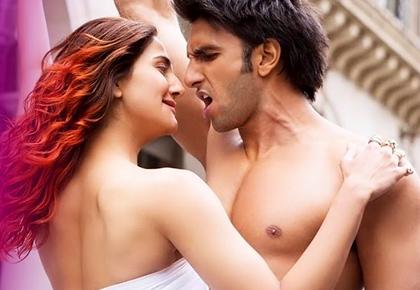 Source: Read Full Article