Girl Meets Farm star Molly Yeh has come up with the perfect after-Christmas pick-me-up in the form of a Chocolate Donut with coffee glaze and hazelnut topping. The Food Network Star came up with these treats which are decadent, delicious, and a great way to extend the sweetness of the holiday season. Best of all, no rising required. Therefore, they can get out of the oven and into your belly even quicker!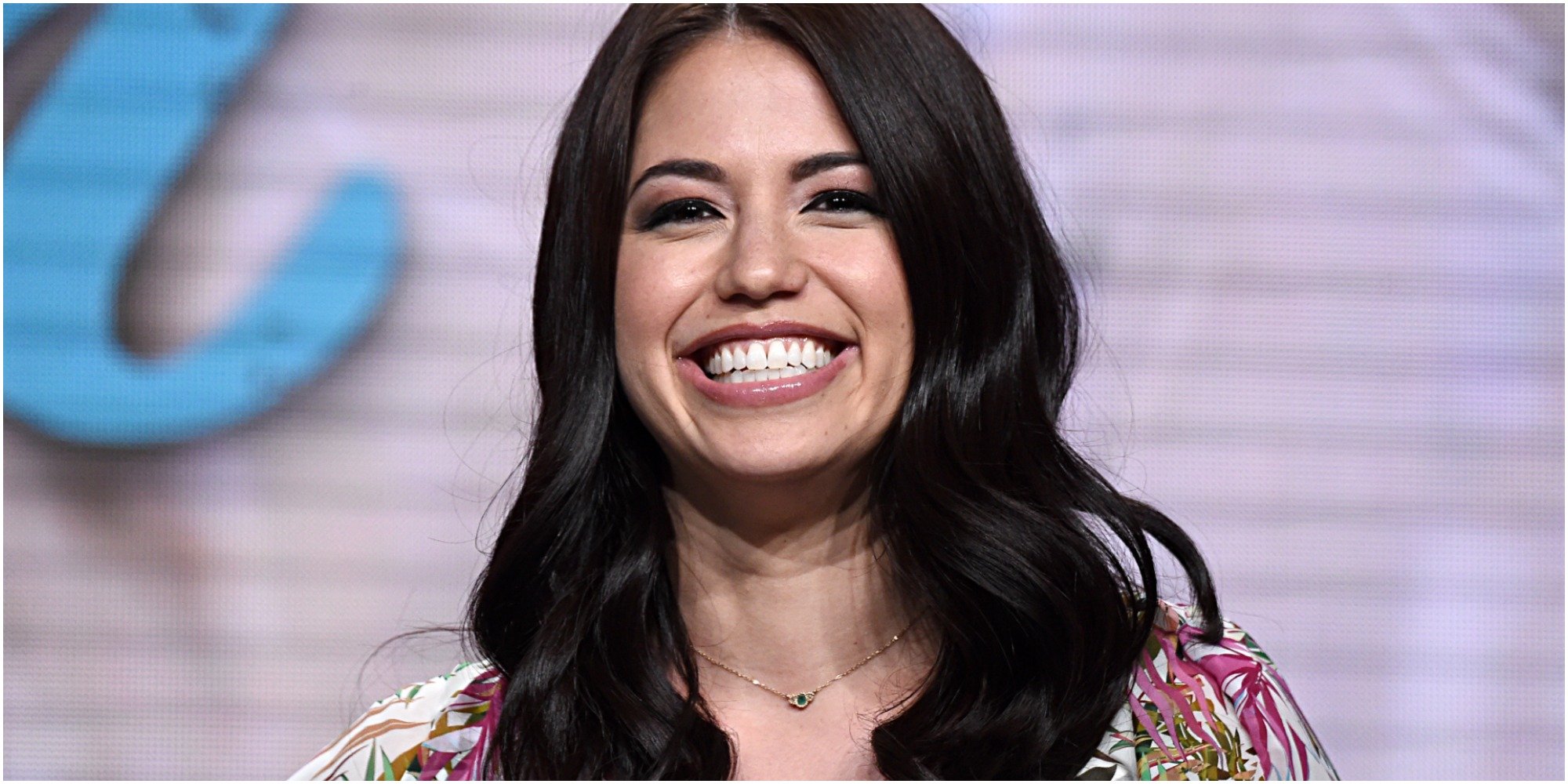 Molly Yeh claims these baked treats are 'easy and delicious' to make
In a YouTube video where she showed her technique for baking these unique breakfast or dessert items. Yeh claimed she "loved the texture" of these "delicious" baked treats and claimed they are "easier to make rather than heating up a huge vat of oil."
Yeh uses a donut pan for this recipe. However, if you do not have one of these baking accessories, she said a cupcake pan can be used with the same taste results.
The Girl Meets Farm star pours her batter into a piping bag for easy placement into the pans with little cleanup.
What are the ingredients for baked chocolate donuts?
The ingredient list for Molly Yeh's baked chocolate donuts may appear lengthy. However, most of the ingredients are pantry staples.
These include flour, sugar, cocoa powder, salt, baking powder, and soda.
Also needed are brewed coffee, buttermilk, oil, vanilla, and one egg.
How to make Molly Yeh's Chocolate Donuts With Coffee Glaze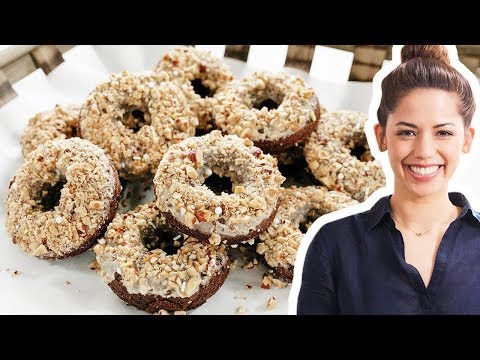 Preheat the oven to 375 degrees. Liberally grease either a donut pan or a cupcake tin so the batter does not stick when it is done baking.
Whisk together all the dry ingredients. These include flour, granulated sugar, cocoa, salt, baking powder, and baking soda.
In a separate bowl, mix the wet ingredients including the coffee, buttermilk, oil, vanilla, and egg.
Add the wet ingredients to the dry and combine well.
Fill a piping bag for less mess demonstrated by Yeh in the above Food Network video.
Bake until done, then remove from pan to cool completely.
Ice the donuts with a mixture of coffee, powdered sugar, and buttermilk.
Once iced, dip each donut into a mixture of roasted nuts, and dot with sprinkles.
Nuts do not have to be used in this recipe for an allergy-free version.
Allow to drip on a rack until the icing sets.
The full recipe and other sweet desserts by Molly Yeh are available on the Food Network website.
Girl Meets Farm airs Sundays at 11 a.m. EST on the Food Network.
Source: Read Full Article