Geeta J, a former teacher, took to modelling at the age of 50.
After winning the runners-up prize in a beauty pageant for older women, she began her career in the fashion industry.
Post the win, she switched careers in the hope of pursuing a professional career as a model.
Given the challenges she faced, Geeta has now started an online campaign with the hashtag #AgeNotCage and #LingerieHasNoAge.
The campaign is addressed to the chief executive of a popular innerwear company and over 11,000 people have signed it.
'Are women no more fit to become a lingerie model past a certain age?' she questions in an interview with Reuters.
'This (her campaign) will lead to a change in the mindset of people in our country, who think that after 40, women should dress and behave in a certain way.'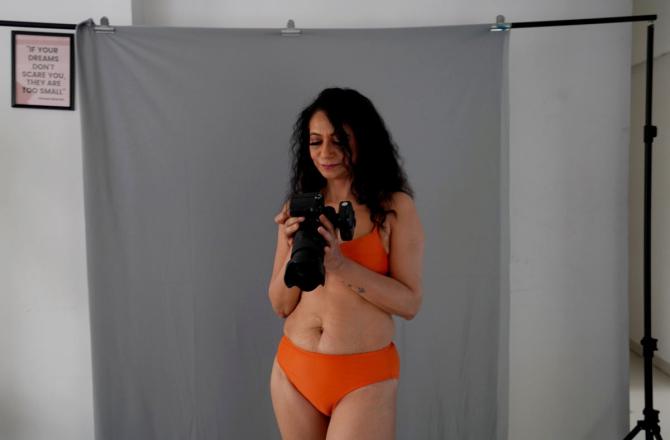 Geeta takes a look at her photographs from a shoot.
Very comfortable with her body, she has learnt to embrace it imperfections.
'If you love it, do it,' she writes on Instagram.
'I love to walk for fitness, fashion, style, glamour, inspiration, a cause or sometimes just to express myself.
'I also love to get photographed,' she adds.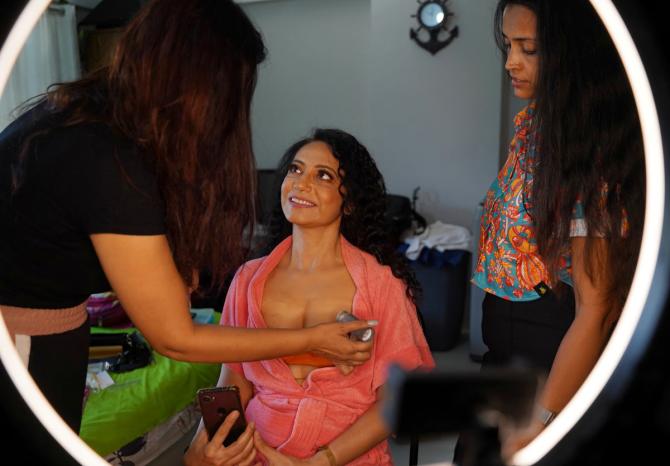 According to Geeta, dreams don't come with an expiry date.
'I want to tell all women that they should care about their dreams of their husbands and loved ones, and support them.
'But they should never think that their own life is not important or their wishes are not important.'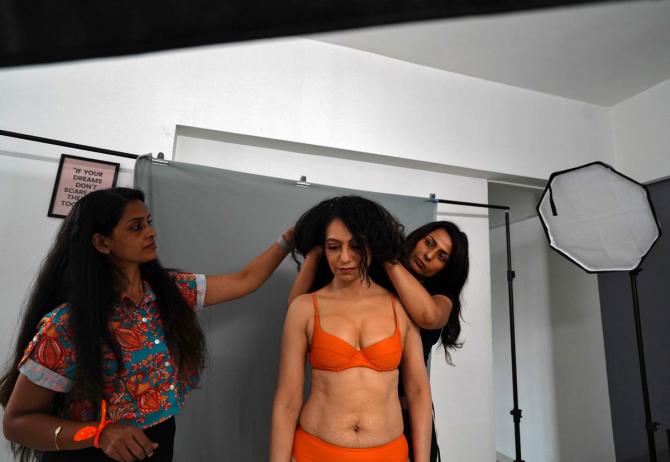 Geeta's family and friends have been very supportive of her career choice.
She accepts that many Indian women her age would find it difficult to switch careers and try out something as bold as lingerie modelling.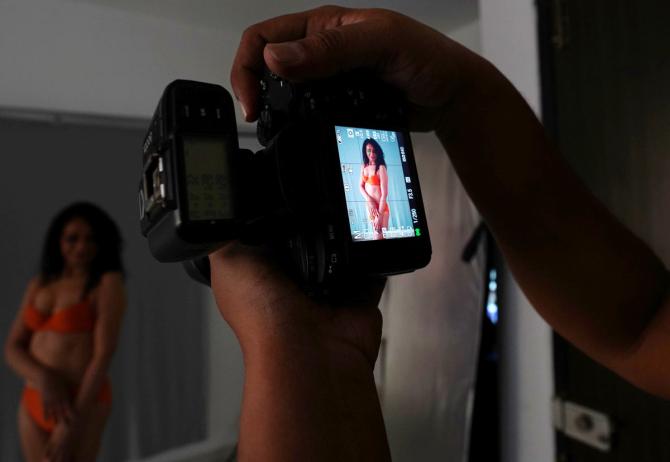 'I have no special talent. I am just passionate about what I'm doing,' she writes on Instagram.
Geeta has been urging lingerie brands to include mature model (40+ age) in their campaigns.
'I wear a sports bra too and I'm not in my 20s or 30s,' she says.
Through her online campaign, she hopes to get the support of people to crush ageism and help bring more inclusivity and diversity in the fashion industry.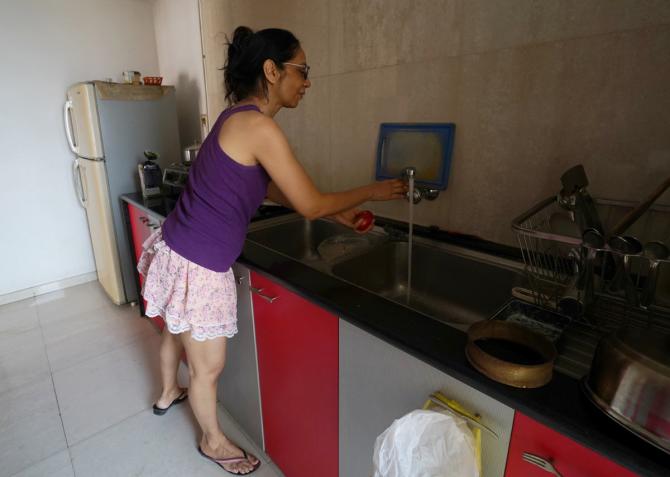 For those of you who are wondering, this is what Geeta looks like when she is not modelling.
A pic of Geeta going about doing her household chores.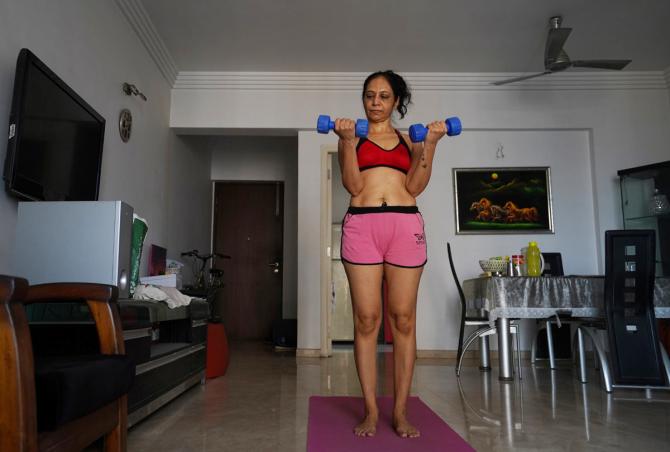 A fitness enthusiast, Geeta feels that 'women empowerment is not only about colour and size, but also about age.'
'Confidence is the new sexy,' she says.
'Once I was told that short skirts are for girls and not for women.
'But I believe that your confidence and your comfort is the important thing, and not the clothes you wear.'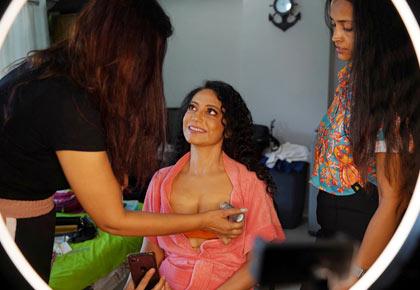 Source: Read Full Article