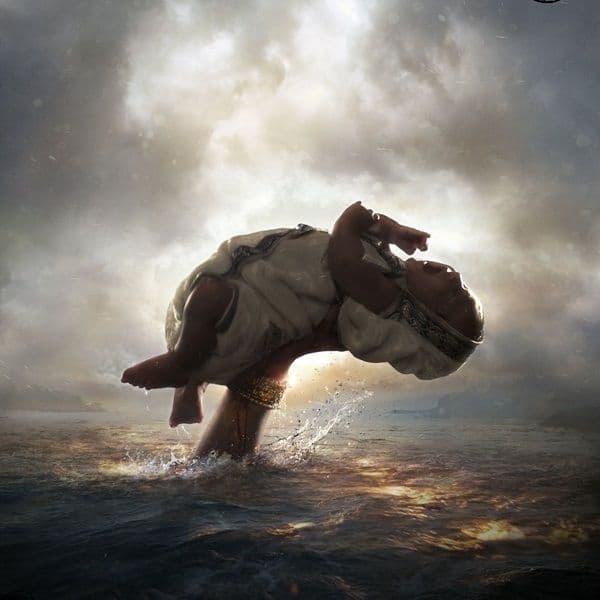 Baahubali: The Beginning completes 6 years
Baahubali: The Beginning, the first film of the blockbuster Baahubali franchise, has completed six years of release on Saturday. While lead actors Prabhas, Rana Daggubati, Anushka Shetty and Tamannaah Bhatia are celebrating the milestone hit, let's take a look at some of the iconic stills that left a lasting impression on the audience. As we all know the storyline begins in the present where we see how Rajmata Sivagami saves baby Mahendra Baahubali, son of Amarendra Baahubali, from drowning before she gets washed away in the river.
ALSO READ
#BoycottToofan trends as a section of people accuse the makers of the Farhan Akh…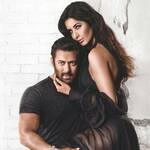 Tiger 3: Salman Khan and Katrina Kaif to begin shooting for the action-thriller …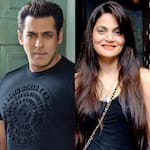 Salman Khan, Alvira Khan have nothing to do with it: Jewelry brand issues a stat…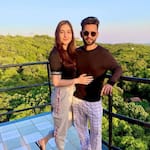 Groom-to-be Rahul Vaidya shares an update on his shaadi prep; says, 'I'll have t…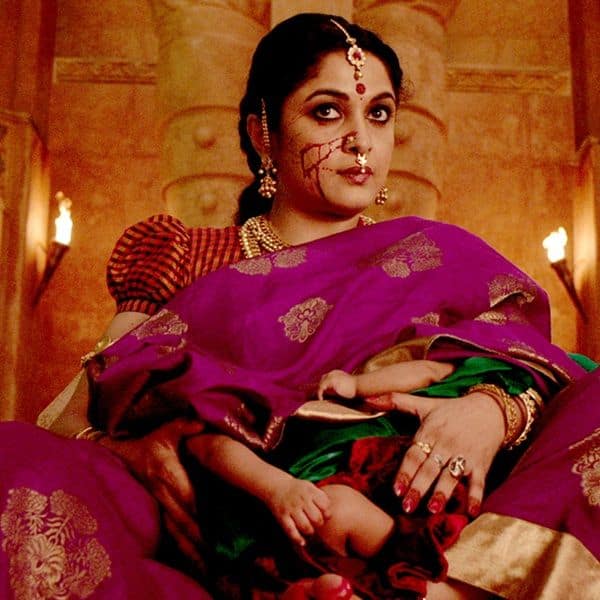 Sivagami's fierce avatar
Revisiting the past, Sivagami, played by Ramya Krishnan, shows her fierce avatar after she slays Mahishmati soldiers trying to claim the throne after the King's death. She makes a lasting impression when she breastfeeds her babies right after killing a few soldiers.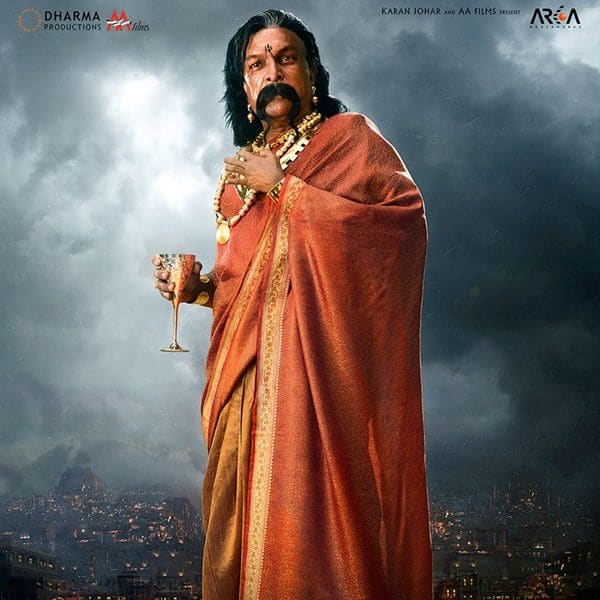 Bijjaladeva's shocking reaction
We then witness a shocking reaction from Bijjaladeva, played by Nassar, who wants his son Bhallaladeva to be the king of the ancient Indian kingdom of Mahishmati.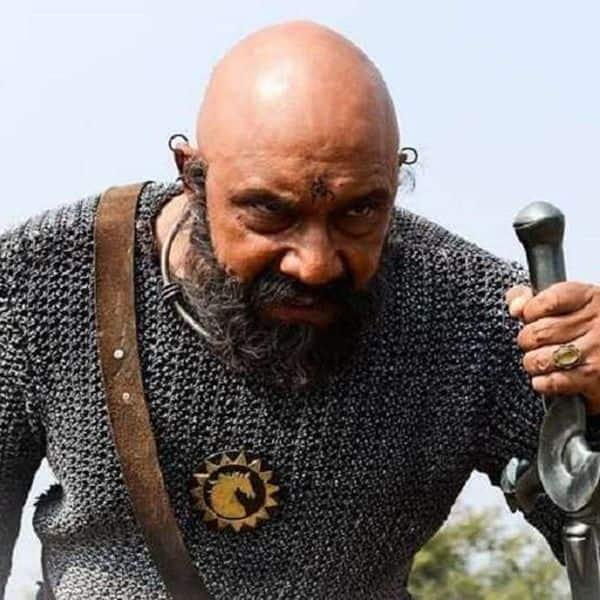 Kattappa's loyalty
Kattappa, played by Sathyaraj, is bound by his promise to being a loyal slave to the Mahishmati kingdom.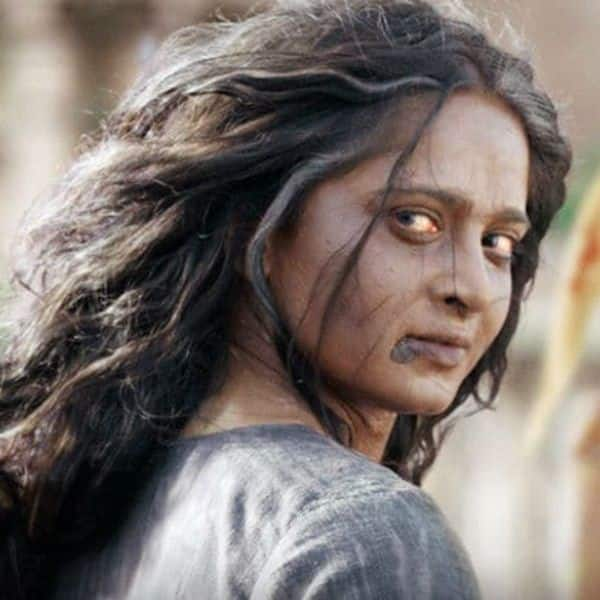 Devasena's belief
Devasena, played by Anushka Shetty, former queen of Mahishmati is being held as a prisoner under the tyrannical rule of king Bhallaladeva. Her belief that one day Baahubali will return as Bhallaladeva does the talking in her tired and sore eyes.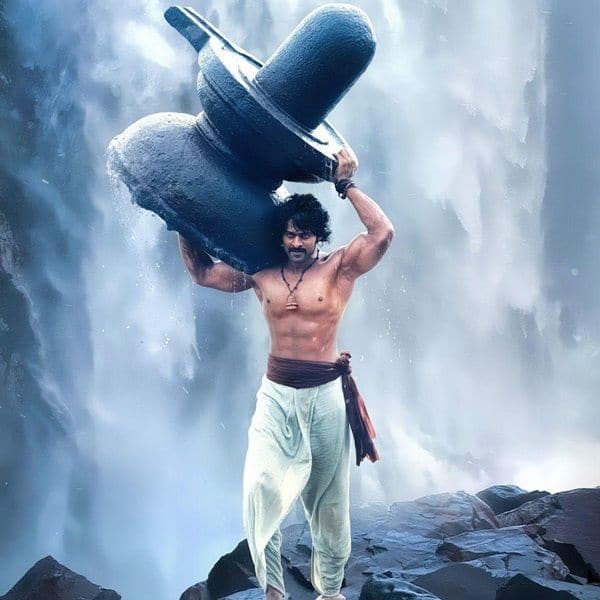 Shivu's mischievous deeds
Baby Mahendra Baahubali grows up to be a mischievous boy Shivu, played by Prabhas, who dares to uproot and lifts a Lingam of Shiva to place it at the foot of the mountain.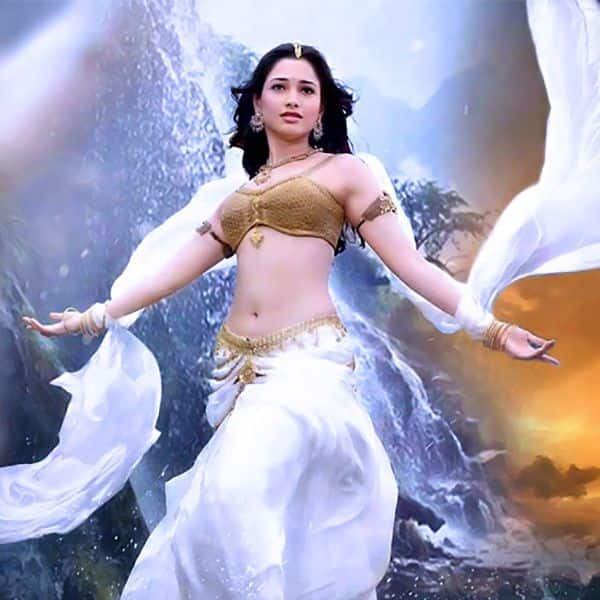 Avantika's discovers her beauty
As Shivu climbs up the mountain and gets instantly smitten by the fierce and sword-wielding Avantika, played by Tamannaah Bhatia, she discovers her beauty when Shivu makes her realise. She reciprocates his feelings too.
Kattappa meets Shivu aka Mahendra Baahubali
As Shivu helps Avantika rescue Devasena from the kingdom, Kattappa follows him in the woods. Shivu manages to overpower the soldiers of Mahishmati and beheads Bhadra. When Kattappa tried to attack Shivu, he realises Shivu is none other than his real king Mahendra Baahubali. Kattappa bows down to Shivu and lets him rest his foot on his head.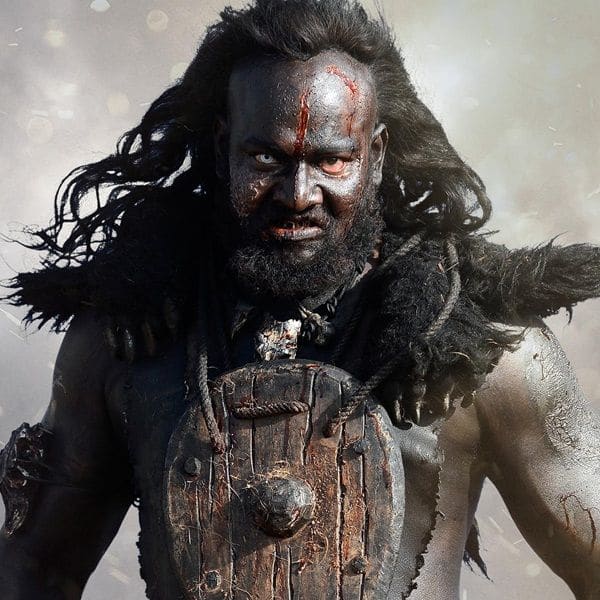 Kalakeya's attack on Mahishmati
As Kattappa narrates the past to Shivu, he recalls the time when Inkoshi, King of Kalkeyas, played by Prabhakar, waged war against Mahishmati. Sivagami decides that whoever, Amarendra Baahubali or Bhallaladeva, kills Inkoshi would be the new worthy king.
Bhallaladeva's loss is Baahubali's gain
Bhallaladeva shows off her cruel and unforgiving nature by killing Kalakeya tribes along with innocent Mahishmati citizens. Baahubali, on the other hand, shows the virtue of greatness and becomes the king even after Bhallaladeva manages to kill Kalakeya.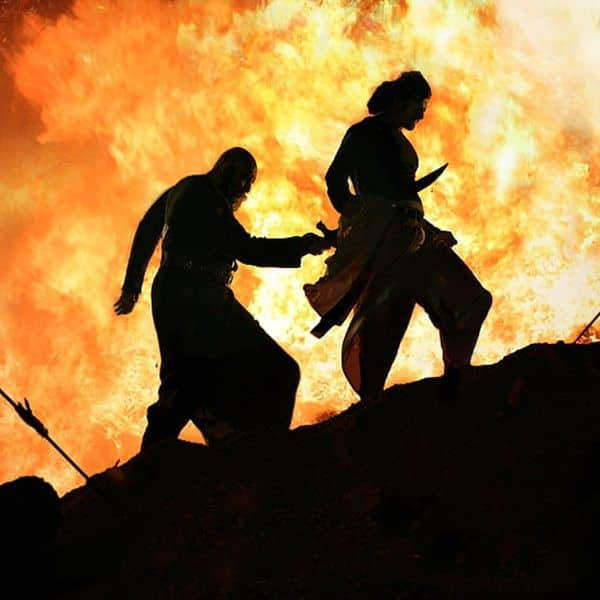 Kattappa kills Baahubali
When Shivu questions Kattappa about his father's death, a dejected Kattappa reveals that Amarendra Baahubali was killed by none other than himself.
Source: Read Full Article