Planning a unique brunch for Mother's Day?
You might want to satisfy your mom's sweet tooth by including on the menu these cool desserts by Chef Devashree Muni.
The soft, melty Mango Mousse requires very little prep and planning, and the flavour-packed No-Bake Passionfruit Cheesecake does well as a dessert and a tea-time snack too.
Take your mom back to her childhood with the Fruit/Apricot Amaretto Popsicle that's fruity and fun.
No-Bake Passionfruit Cheesecake
Serves: 4
Ingredients
For the crust
100 gm crushed biscuits, like McVitie's Digestive or plain sweet biscuits of your choice, but not cream-filled ones
55 gm butter, melted
Butter for the baking tray
For the filling
175 gm cream for whipping
80 gm sugar
225 gm cream cheese
120 gm passion fruit pulp, sometimes available online or replace with any fruit pulp, especially mango since it is in season
For serving
Dollops of already whipped cream
Passion fruit pulp with seeds or any fruit/mango pulp
Method
For the crust
Blend the biscuits and the butter in a blender till it is a coarse mixture
Butter a standard-sized round baking tray.
Spread the biscuit and butter mixture on the tray and press it down with a spatula. Ensure that the entire surface is covered with the mixture.
Refrigerate.
For the filling
Using a hand whisk or, better, an electric beater, whip the sugar and cream till soft peaks appear.
Add the cream cheese and continue to blend.
Add the passionfruit/fruit/mango pulp and mix well.
Pour this mixture onto the chiled crust and spread it.
Garnish with the whipped cream and passionfruit/mango pulp.
Refrigerate to set and serve cold.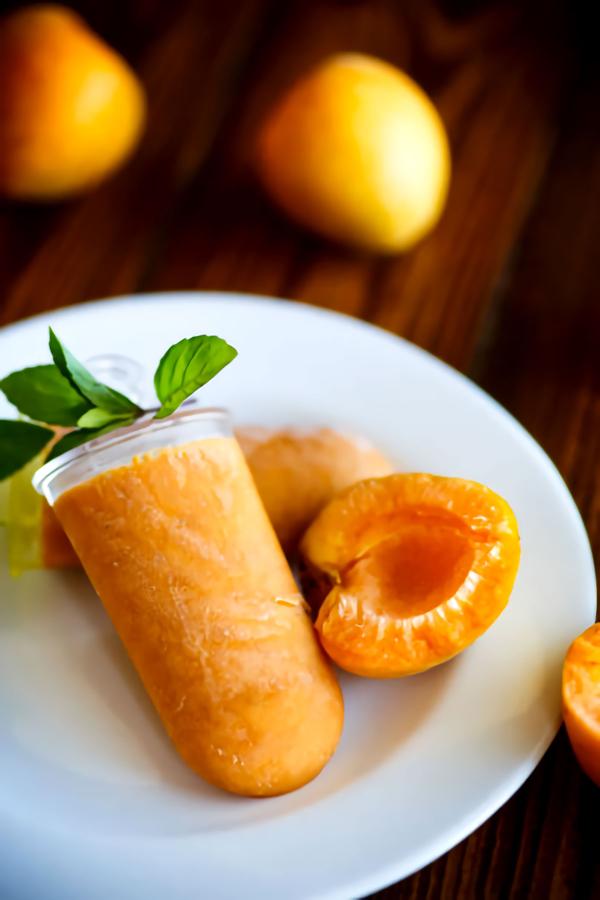 Apricot Amaretto Popsicle
Serves: 3-4
Ingredients
1 can or approximately 400 ml coconut milk
1/3 cup sugar
A pinch of salt
2 tbsp amaretto, a sweet almond-flavoured liqueur (if not available, substitute with any clear liqueur like Cointreau, Grand Marnier, Drambuie, Bols or even a sweet, strong wine)
Popsicle moulds
For the apricot mix
1 cup fresh or canned apricot (both rarely available and can be substituted with canned peaches, frozen strawberries or fresh mango)
1 tbsp sugar
1 tbsp amaretto
Method
In a large bowl, whisk together the coconut milk, sugar, salt and amaretto to a smooth mixture.
Refrigerate for an hour.
In a saucepan over low heat warm the apricots or the substituted fruit, sugar and amaretto for 10 minutes or until the apricots/fruit turn soft.
Take off heat, cool slightly, transfer to a food processor and blend until smooth.
Let the mixture cool to room temperature.
Combine the amaretto mix along with the apricot/fruit mix and fill the popsicle moulds with it.
Freeze overnight and serve chilled.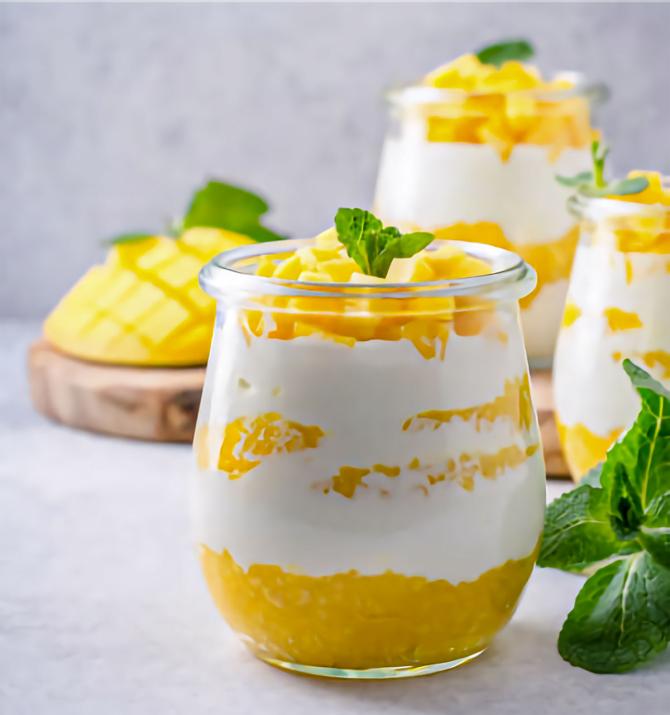 Mango Mousse
Serves: 1
Ingredients
2 ripe mangoes, chopped
1 tbsp sugar
1 cup cream for whipping
Glass jars for serving (please see the picture above)
Fresh mango cut into cubes, to serve
Mint leaves for garnish
Method
Blend together the mango pieces with the sugar until smooth in a blender.
In another bowl, whip the cream until you get soft peaks.
Scoop the mango mixture into the the bottom of the glass jar and top it with the whipped cream. Repeat the process until the jar is filled.
Garnish with the cubed mangoes and the mint leaves.
Refrigerate for 2 hours and serve chilled.
Chef Devashree Muni is the founder of Cocoa Cellar, a patisserie delivering alcohol-infused desserts in Mumbai.
Source: Read Full Article